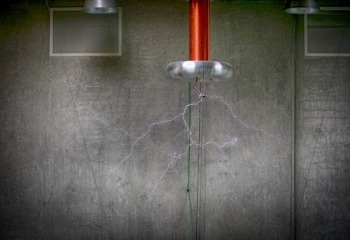 Insights
Accelerating Impact
September 18, 2017
ISF Incubator calls for entrepreneurs who want to bring next-generation tech to big markets.
For years, Intellectual Ventures (IV) has built business on the back of new technologies: To date we've created 15 companies, which have raised more than $700 million in funding and created more than 400 jobs. With each company, we've learned how to work faster and smarter, and now we are accelerating this model by launching the Invention Science Fund (ISF) Incubator—a team within IV that matches outside entrepreneurs with our inventions and resources to disrupt big markets like health, telecommunications and transportation.
It's a different approach to the incubator model. We have the inventions, the resources, and the know-how, and now we need passionate entrepreneurs who can execute.
Access to our state-of-the-art lab, our patent portfolio, and our network of engineers, mentors and investors means we can provide the tools for success—whether it's a piece of special equipment from our mechanical engineering and instrument fabrication shop to create a prototype, or assistance setting up a business and navigating the legal landscape. We believe the best way to bring cutting-edge science and new technology to market is to put it in the hands of the most capable, passionate people, and provide the necessary resources to build a business.
And we're not looking to build just any business, we invent for impact. Past IV spinouts like Evolv, Kymeta and Echodyne developed hardware solutions to transform their market, and we continue to believe hardware is the catalyst for fundamental change in big markets. The current pipeline of ISF Incubator spinouts is poised to do the same with breakthroughs in low-cost sensors, wireless power transmission, and biomedical devices.
So who are we looking for? We like ambitious entrepreneurs, fundable CEOs and market disruptors who have experience launching startups and leading successful companies. If this sounds like you, check out our available patents to learn more, and feel free to drop us a note.