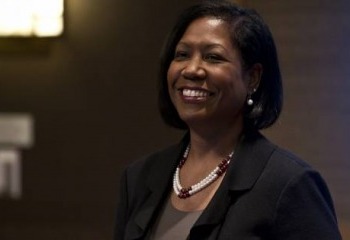 Insights
Adriane Brown Honored Locally as a "Woman of Influence"
November 14, 2013
The Journal seeks to honor women within the Seattle-area business community who "are respected for accomplishments within their industries; give back to the community; and are sought out as respected advisors and mentors within their field of influence."
Adriane's leadership is as unique as her personal path to IV. From her childhood during the 1960s in Virginia – where she was elected as class president in a recently desegregated school – to today, Adriane has earned a reputation as a smart, fair and motivational leader. As she guides IV through periods of growth, she continually draws from her values, principles and patience. The company is continually reinventing itself to meet the needs of the IP marketplace, and Adriane is at the center of that ongoing reinvention.
Her leadership is also reflected in her commitment to helping young people find their passion and interest in the fields of science, technology, engineering, and math (STEM). Adriane sits on the board of directors for both the Pacific Science Center and Jobs for America's Graduates, and was also recently recognized among the "100 Women Leaders in STEM" by STEMconnector.
We congratulate Adriane and each of the Journal's 2013 honorees!