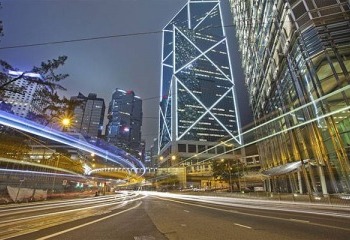 Insights
Asia's Invention Boom (Part 2)
October 21, 2014
In my earlier post, Asia's Invention Boom, we explored how Asian countries have moved from imitation to innovation. Why should the US welcome the challenge Asian countries are asserting in becoming the dominant global force for innovation?
Asian countries are essentially giving tens of thousands of top minds the opportunities and incentives to tackle today's most pressing challenges, such as developing cost-effective sustainable-energy solutions, ensuring affordable health care for aging populations, and improving the quality of life in overcrowded cities. These complex problems demand a plurality of innovative talent and long-term international collaboration – not just to find solutions, but also to deploy them. In an increasingly knowledge-based global economy, partnerships and cooperation will be the natural order.
In this context, the West would be foolish to resist Asia's IP emergence. Instead, Western governments should support, learn from, and reap the rewards of the invention boom in the East. For example, the US, which leads the world in bringing innovative products to the market, should offer commercialization channels to innovative Chinese universities and small companies. And Chinese and Western companies should be encouraged to invest in one another's IP.
Such cooperation has already begun. For example, in 2008 Intellectual Ventures (which I helped found) established a presence in China and other countries with emerging innovation cultures in order to focus their inventors' talent and energy. The resulting global network of more than 400 institutions and over 4,000 active inventors has produced more patent applications than many R&D-intensive companies do.
In this ecosystem, everyone wins. The inventors gain access to the company's expertise in IP development and to an international community of experienced problem-solvers. Intellectual Ventures gets a stake in valuable solutions. And the world benefits from those solutions.
Imagine if more such initiatives were launched, not only by companies, but also by governments. A cooperative approach could help to improve the troubled trade dynamics between Asia and the West, characterized by disagreement over China's lax enforcement of IP laws.
Instead of shaking its fist, the West could provide incentives that encourage China to become a responsible actor in the existing IP regime. These could include, for example, efforts to organize viable alternatives to piracy for the tens of thousands of Chinese companies that currently earn a living from it. Some Western entrepreneurs already turn to these so-called Shan Zhai enterprises to manufacture their prototypes at scale, creating a kind of cross-border Kickstarter culture.
Eventually, many Shan Zhai companies will evolve into legitimate businesses with their own IP. Given that Asian countries naturally will uphold and defend IP rights more vigorously when they have more at stake, the West should look for ways to hasten this transition.
The West can also take some lessons from the various models Asian countries are experimenting with as they ramp up domestic innovation. In South Korea, LG recently launched a program to solicit invention ideas from the public, promising inventors a hefty 8% stake in the proceeds of any ideas the company commercializes. That is probably not an approach that many American companies have considered. But maybe they should.
Asia is also experimenting with creative ways to finance innovation, such as China's IP exchanges and Malaysia's IP loan programs. The West should pay attention to these efforts, because they could offer alternatives to traditional avenues for sourcing and financing invention, such as venture capital, that are producing lackluster results.
Finally, Western companies should be willing to supply inputs to Chinese businesses selling innovative products. This recommendation may seem radical, but only because the view of a one-way flow of innovation from West to East has become so entrenched. In fact, there is no good reason for Western businesses to stand on the sidelines as Asia produces whiz-kid entrepreneurs and high-tech start-ups. These pioneers are building ecosystems with points of entry at every level, and the West should enter at all of them.
As Asian innovation comes into its own, the US and other developed countries must find ways to participate – or risk missing the opportunity of the century in a vain bid to recapture bygone supremacy.
---
This article originally appeared in full in Project Syndicate, which provided readers with original, engaging, and thought-provoking commentaries by those who are shaping the world's economics, politics, science, and culture.