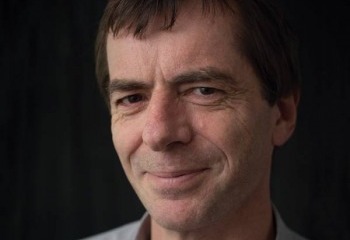 Insights
Behind the Breakthrough: Dr. David Bell
June 3, 2015
This week's Behind the Breakthrough profiles Dr. David Bell, IV's Portfolio Lead in Global Health Technology. Dr. Bell is a public health physician with global experience. Born and educated in Australia, he has worked at various organizations in Australia, the United Kingdom, and Europe, including the World Health Organization (WHO) in Geneva, Switzerland. His research experience and interest in technology development gives him a unique understanding of potential solutions for the most pressing public health challenges.
Here are some of his reflections:
On his journey to IV:
"In global health, we don't believe that technology has the answer to everything. However, we do believe it plays an important role in enabling change, allowing communities and health systems to overcome barriers that prevent access to good care. My career has been focused mainly on combatting infectious diseases. After various clinical and surgical roles and a stint in emergency medicine, I worked at the World Health Organization (WHO) for about eight years, where I built on my PhD in malaria epidemiology and modeling. I was introduced to IV during this time after my team was approached by the company regarding Global Good's malaria projects."
On the most interesting thing about his role at IV:
"I really appreciate how my role offers flexibility to be innovative in finding ways to use technology to address needs in low-resource communities. I enjoy the idea of building new things and going in new directions, rather than following a routine. Additionally, there is a real mix of people with a fascinating combination of skills and background – so it's never boring!"
On what he hopes to accomplish over the next year:
"I would like to see our work, like our innovative approaches to low-cost, highly sensitive diagnostic platforms and long-term vaccine storage project, continue to move forward, and it'd be great to demonstrate how these can contribute to a re-think of the standard of care low-resourced communities can expect to receive. Additionally, it will be exciting to see the Lab teams continue developing their expertise in specific areas where they could be at the top of their field. I think we can certainly generate increased interest in the great work the Lab is doing by showing the huge potential for our projects."
Follow our Behind the Breakthrough series by subscribing to our IV Insights blog, and check out more quotes from inventors and scientists on our Facebook and LinkedIn pages.