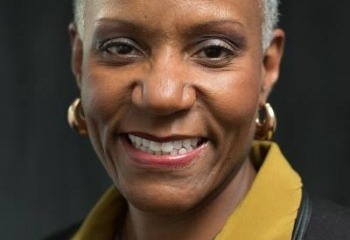 Insights
Behind the Breakthrough: Phyllis Turner-Brim
May 19, 2015
This week's Behind the Breakthrough features IV's outstanding Chief IP Counsel and Vice President, Phyllis Turner-Brim. Phyllis's wealth of experience in product development and intellectual property law gives her a thorough understanding of the major issues facing inventors and innovators all over the world. As a notable figure and expert in patent law, Phyllis often speaks at conferences across the country on topics ranging from leadership to the future of patent licensing. At IV, her work is integral to bringing breakthroughs to fruition.
Here are some of her reflections:
On her career change to intellectual property law:
"I worked in product industry research for quite a few years. I loved the variety and learning about new technologies. After a while, it became clear that I could use my experience and skills in a unique way. So I went to law school and became a patent lawyer, bridging law with my background in technology and business. And I love it! It still fascinates me that IP and business are so interconnected, especially within the past decade. Think of it this way – each patent is an investment, which means there is an opportunity for a return if the innovation supports it."
On how the market supports innovation:
"A strong patent system supports innovation. An inventor always has a reasonable expectation that their invention won't be used without their permission unless they are compensated fairly. Successful inventions allow inventors to reinvest the money a purchaser provided into a business or new invention. Providing liquid secondary markets in IP actually support innovation. Here is a unique example: IV coordinated a consortium to acquire Kodak's patents some years ago. This was critical because it provided Kodak, which was struggling financially at the time, with a substantial infusion of cash that could be used to restructure its business effectively."
On explaining the value of IP to younger generations:
"We are part of an innovation society today, in large part because of young people. If we passionately explain to younger generations that they have the unique ability to develop technologies that can be leveraged for monetization, it would go a long way. Additionally, we need to educate younger individuals about innovation and invention, and patents in general. This will make them better "IP citizens" in the sense that they will understand how to obtain their own IP rights. They will also understand why respecting the IP rights of others is so important. It all comes down to education. Our younger generations are enthusiastic and intelligent. I have a lot of faith in them to not only understand and defend IP rights, but also to lead our innovative future."
Follow our Behind the Breakthrough series by subscribing to our IV Insights blog, and check out more quotes from inventors and scientists on our Facebook and LinkedIn pages.