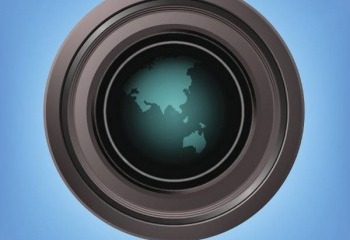 Insights
CEO of Asia Optical on Collaboration and IP
June 3, 2014
When Intellectual Ventures acquired the Kodak digital imaging patent portfolio in 2013, we helped execute one of the largest, most complex patent sales in history. But more importantly, we helped provide our customers efficient access to the invention rights.
A case in point? Asia Optical Co., Inc. (AOCI), one of the most innovative companies in the digital imaging industry and one of Taiwan's leading original equipment manufacturer (OEM) and original designed manufacturer (ODM) of optical instruments, lenses, digital cameras, laser range finders, and a range of other products. With facilities in China, Japan, Taiwan, Myanmar and other countries, AOCI designs, manufactures and distributes its products all over the world. AOCI's products are sold under a number of well-known household consumer electronic brand names.
We asked the founder, chairman and CEO of this 33-year old company, with more than 23,000 employees worldwide and annual sales exceeding $1.1 Billion USD, to comment on how he views the strategic value of collaboration and IP:
Continuing a Century-long Tradition of Imaging Firsts
By Robert Lai, CEO of Asia Optical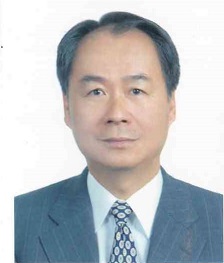 Over the last 30 years, Asia Optical (AOCI) has established itself as a key player in the imaging industry. We work with a variety of partners in the development and distribution of advanced optic based technologies. For the development and sale of highly advanced digital cameras under the Kodak brand – arguably the most iconic American camera brand of the last 100 years – AOCI is working closely with JK Imaging, Ltd. (JK).
.AOCI handles the manufacturing of the cameras and JK is in charge of sales and marketing for these cameras. While AOCI and its customers (such as JK) are separate and distinct, we collaborate very closely on the design of new products, leveraging our long history of creating market-leading and highly innovative digital imaging solutions. AOCI and its customers understand the importance of establishing strong partnerships on top of technological innovation.
As an example of AOCI market-leading innovations, this past January, JK announced its new SMART LENS® product which allows smartphone users to attach long zoom functionality, traditionally only available in digital cameras costing hundreds or thousands of dollars, to mobile devices. This new product addressed a critical need in the market place. JK is looking forward to bringing AOCI's lineup of new products to markets shortly.
One important underlying component of our partnership and collaboration is AOCI's understanding of the importance of intellectual property. To that end, we worked with Intellectual Ventures (IV) to secure a renewal of our license to the portfolio of patents that IV acquired from Kodak. By establishing a relationship with IV, AOCI gains a new important business partner.
The AOCI license to IV's Kodak portfolio will serve as a foundation for a deeper and lasting, long-term collaboration and comes at an important stage in our ongoing global expansion. We look forward to the future and our continuing work together.