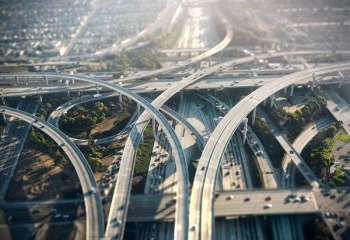 Insights
Driving Toward an Efficient Market for Invention
February 1, 2013
Since 2003, Intellectual Ventures has completed more than 1,800 acquisition deals, and today we closed one of the largest and most complex acquisitions in our history. A consortium of 12 technology companies, organized by IV and RPX, licensed and purchased a portfolio of digital imaging patents for more than $525 million from Kodak.
The trend of consortium buying is not new, and, as the invention market continues to evolve, it will remain an important method for buyers to access invention rights and for sellers to realize a return on investment in their patent portfolios. In the case of Kodak, an early innovator in digital imaging, many technology companies recognized the value in these inventions; in the end, the consortium approach allowed the group to offer a mutually agreeable price while ensuring that members received efficient access to these important invention rights.
Orchestrating an acquisition of intellectual property (IP) rights among sophisticated, hi tech, innovative companies may seem straightforward, but with the vast portfolio of assets, and the magnitude of the deal and number of participants, this deal was complex, yet manageable for IV, which specializes in multi-faceted, complicated transactions. As a company founded on the idea that an efficient market for invention can drive innovation, bringing this deal to fruition was an example of fulfilling our mission to create a liquid market for invention.
Over many years, we've developed the expertise to purchase wisely, move quickly, price competitively, and close a large number of deals, which are all essential elements of an efficient market, and no small feat given the rapid evolution of the invention rights market. Our acquisitions team has reviewed hundreds of thousands of patent assets and developed a deep understanding of the business of investing in invention. Our expertise doesn't end once we've acquired patents and patent applications. IV's patent prosecution engine, focused on managing thousands of patent annually through the patent offices globally, relies on our deep knowledge of the relevant technology landscape and world-class expertise in patent prosecution.
Our specialized knowledge and expertise are part of the value we bring to our customers. The growth of the invention market and the recognition of the strategic and financial value of IP are driving the need for specialization. Firms with IP transactional depth and patent expertise will continue to fill the growing niche, helping companies navigate the complexities, injecting liquidity in the invention marketplace and increasing efficiency along the way. Nowhere is the benefit of this depth of experience and expertise more evident today than the value IV delivered with RPX and our consortium partners to help bring the Kodak deal to closure.