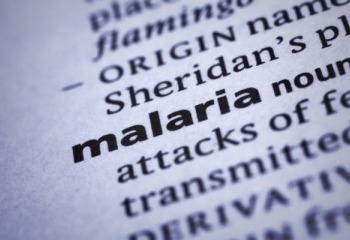 Insights
Fighting Malaria on Multiple Fronts
August 11, 2015
Despite available treatments, hundreds of thousands of people die each year from malaria. Though there are many factors at play, lack of access to affordable, accurate, and timely diagnostic tests play an undeniable role in the rate of mortality from this curable disease.
If you've been following IV Lab and Global Good, you likely know that we have been working on new disease diagnostics technologies for some time. In fact, Dr. David Bell noted that improving microscopy is one key area where IV Lab and Global Good are making a difference in the fight against malaria in his recent Behind the Breakthrough interview.
What is microscopy and how is it used to diagnose malaria?
Microscopic examination of Giemsa-stained blood slides – or microscopy – has generally been considered the gold standard in malaria diagnosis, and the World Health Organization's 2014 World Malaria Report estimates that 197 million patients were tested with microscopy in 2013.
One challenge with using microscopy to diagnose malaria is training and supporting proficient microscopy technicians. The accuracy of microscopy tests relies heavily on the knowledge, level of skill, and judgment of the malaria technician, particularly in cases of early infection that might require greater sensitivity and skill.
How are Global Good and IV Lab addressing this challenge?
In short, we're approaching the problem from multiple angles by:
Developing the Malaria Microscopy E-Learning Tool:

The Malaria Microscopy E-Learning Tool, a digital image bank and software designed to simulate microscopy slide scanning on a computer screen, will enable microscopy technicians to access images and improve their skills in malaria detection.

IV Lab and Global Good have chosen a software platform developed by PathXL to produce and deliver content for the Malaria Microscopy E-Learning Tool. PathXL's e-learning platform is used by universities and training schools across the globe. You can learn more about the E-Learning Tool in the IV Lab's original post here.

Working with experts to write a microscopy methods manual for malaria research:

Global Good's Dr. David Bell worked together with a group of experts convened by the UNICEF/UNDP/World Bank/WHO Special Program for Research and Training in Tropical Diseases (TDR) to develop a set of procedures for microscopy recommended for use in malaria research studies.

The procedures proposed by this group in the Methods Manual: Microscopy for the detection, identification and quantification of malaria parasites on stained thick and thin blood films in research settings are intended to help researchers working in drug or vaccine efficacy trials or in diagnostics to deliver consistent and reliable data and to promote standardization in reports. To learn more about this manual, check out IV Lab's initial post.

Building a low-cost, standalone optical diagnostic microscope, the Autoscope:

One of the diagnostic platforms scientists and engineers at IV Lab are developing is an automated optical diagnostic microscope. The Autoscope aims to be a low-cost, portable, fast, automated microscope that can detect stained parasites using image-processing algorithms. The only human intervention needed is placing a slide in the machine.

Recently, three Autoscope prototypes were tested in the field in Thailand to gather data and user feedback. Read more about the Autoscope here.
Together Global Good and IV Lab aim to develop and adapt diagnostic platforms to address a range of diseases in low resource settings. The teams hope to provide primary-care level health facilities, workers, and the communities they serve the tools needed to diagnosis infectious diseases that are simple to use and affordable.
If you'd like to stay up-to-date on IV Lab's work on malaria and other infectious disease diagnostics, be sure to follow its Inspire blog.