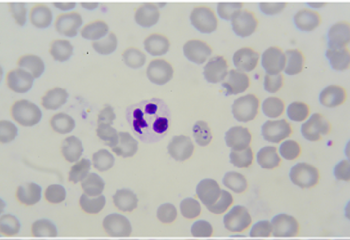 Insights
Global Good & GE Partner on Malaria Diagnostics
February 4, 2015
The key premise behind Global Good's work is the concept of "catalytic invention." Based on the idea that the world has the tools and inventiveness needed to solve some of humanity's toughest problems, much of that potential remains locked behind technology or market barriers. Our focus is on developing inventions that can help address these barriers and catalyze markets that are sustainable for the long term.
To do so, we rely heavily on a coalition of commercial, NGO, and government partners with the complementary skillsets needed to translate our inventions into impact. An invention, we believe, is only as good as the life it improves.
But if there's any company in the world that knows about the life and market-altering power of invention, it is GE. And we're thrilled to now call them a partner of Global Good. Today's GE Report profiles the work Global Good, GE Ventures, and the GE Global Research Center will pursue on an affordable test platform that can be deployed anywhere and detect hidden cases of malaria that the conventional tests do not catch.
If you've been following Global Good and our teammates in the Intellectual Ventures Laboratory, you likely know that we've been focused on malaria and tuberculosis diagnostics for some time. And for good reason. Despite available treatments, millions of people get sick and die from these diseases every year, in part because they lack access to affordable, accurate, and timely diagnostics tests.
This is a problem that needs catalytic invention.
With the help of GE, that's exactly what we hope to accomplish.