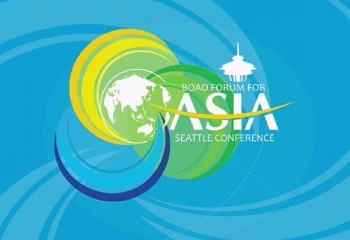 Insights
Global Leaders Chart the Future
October 1, 2014
The Boao Forum for Asia came to North America for the first time this year, and Seattle proudly hosted what's become a prestigious gathering of the brightest minds in government, business, and academia.
This year's conference focused on issues surrounding energy, resource management, and sustainable development. IV has long recognized the increasing innovation powerhouse that is Asia and welcomed the opportunity to participate in conversations on everything from the future of global health to intelligent cities.
The following is a brief overview of IV's participation and represents the diverse idea creators and decision makers we work with who are passionate about participating in a truly international dialogue.
Click the thumbnails to watch the videos: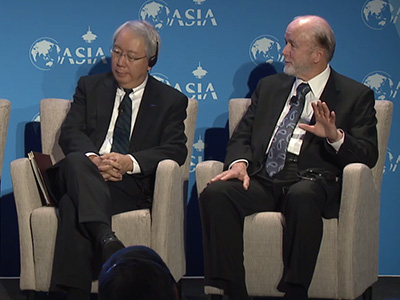 Renewable/Clean Energies: The Way Forward
John Gilleland, CEO of IV spin-out TerraPower, participated in a panel discussion on the potential risks and rewards of energies such as nuclear power.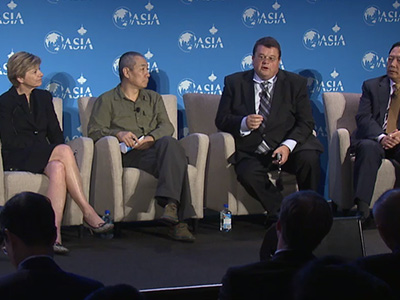 Health, Inclusive Growth, and Human Development
The panel included Maurizio Vecchione, senior vice president of Global Good and Research and focused on the meaning of invention in the context of global health.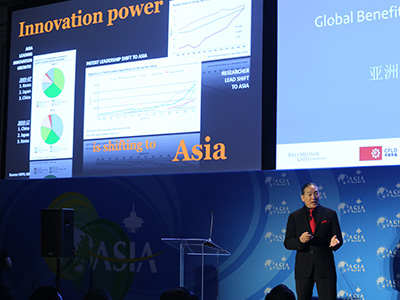 Global Benefits from Asia's Invention Boom
IV Founder and CTO Edward Jung gave a keynote on the importance of avoiding an innovation Cold War with Asia.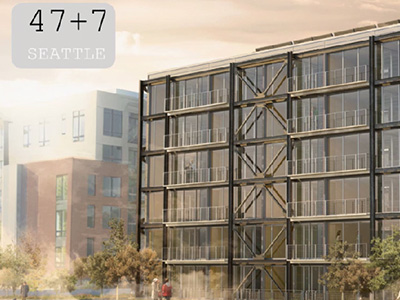 Green Buildings for Urban Environments
This "future flash" presentation by Arlan Collins, principal & co-founder of CollinsWoerman, highlighted IV's newest joint venture in sustainable building construction.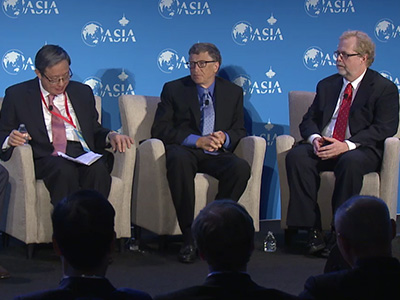 Strengthening Global Partnerships
A dialogue between Henry Paulson, former U.S. secretary of the treasury; Zhou Wenzhong, secretary general of the Boao Forum for Asia; Nathan Myhrvold, IV founder and CEO; and Bill Gates tackled the tremendous challenges and opportunities our world faces.
While the event convened a community diverse in both geography and backgrounds, it also inspired a singular awareness that was shared by all: The opportunity for global collaboration and cooperation has never been greater.
To learn more about how IV collaborates to solve global challenges, visit Global Good.