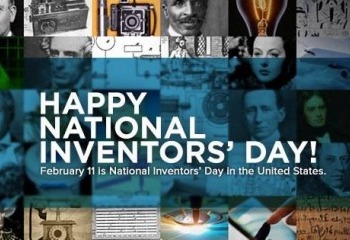 Insights
Happy National Inventors' Day
February 11, 2013
Fast forward to 2013.
Reagan's proclamation for National Inventors' Day is just as true today: "… Just as in George Washington's day, inventors are the keystone of the technological progress that is so vital to the economic, environmental, and social well-being of this country."
At Intellectual Ventures, we hold a deep respect for the inventor. They are our founders, our employees, our partners, our investors and our customers. Realizing the value of their ideas is at the core of our business and we are deeply invested in building an active market for inventors around the world.
To help celebrate the ingenuity and impact their inventions have had on science, economy, policy and society, please join us in recognizing the contributions of a number of notable past and future inventors on February 11.