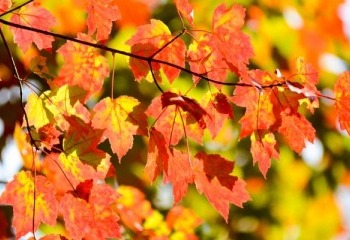 Insights
Here's One Way We're Celebrating Inventors This Thanksgiving
November 22, 2016
The time to gather around the table with food, family and friends to share what we're thankful for is almost upon us. At IV, we're taking our turn at the table to share a little early this year, as we express our gratitude for Inventors Digest – a publication committed to educating and inspiring inventors from all walks of life. The latest edition features wheelchairs transformed into dragons, Star Trek and an enduring champion for the small inventor. So this Thanksgiving – after the pumpkin pie – spend some time with these powerful stories of inventors and inventions that are transforming lives.
Giving Thanks to Those that Give Back
This month's issue highlights organizations that use the spirit of invention to help others. Among them is Magic Wheelchair, a nonprofit that builds Halloween costumes for children in wheelchairs. We should add that these "costumes" – far from your average Spiderman suit – are elaborate designs that incorporate each wheelchair in a big way. Past costumes include a mermaid riding a sea turtle, a Mickey Mouse train and a chef with a stovetop.
Check out the full story to learn more about the "magic" wheelchairs putting a smile on the faces of kids throughout the nation, a UK organization fostering innovation to help people with sensory impairments, and even our own commitment at Intellectual Ventures to spark interest in science and STEM education. [PAGE 26]
The Woman Who Started a Movement
In this month's edition, you'll also meet Joanne Hayes-Rines, a trailblazer who was one of the first editors of Inventors Digest and a passionate advocate for the American inventor. Her tenacious efforts to reform the U.S. patent system have made a lasting impact on the world of invention and it's a story you don't want to miss. [PAGE 22]
Invention Shows to Enjoy During Your Post-Thanksgiving Food Coma
Finally, when the inevitable time comes to hit the couch and veg out after your Turkey Day feast, Inventors Digest has you covered with a list of classic invention TV shows throughout history. Whether you go where no man has gone before with a Star Trek marathon, or take a ride on the Gadget-Mobile with Inspector Gadget, the Inventors Digest list will get you through the evening and ready for Thanksgiving leftovers. [PAGE 8]
Want more Thanksgiving invention news? Check out how we've given thanks to inventors in the past.