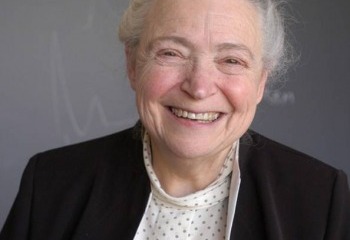 Insights
Humble Beginnings to Pioneer Scientist: Mildred Dresselhaus
June 16, 2016
Inventors and scientists change our world for the better every single day. At IV, we know that their hard work takes time, commitment, and focus. Mildred Dresselhaus exemplifies these qualities and so much more. Her accomplishments are vast and her career is extraordinary.
Want to learn more about Mildred? Check out IV Lab's tribute to her. We also profile other innovative scientists and inventors regularly on our Behind the Breakthrough series.
Mildred grew up in a poor Bronx neighborhood during the Great Depression. Her original primary school was struggling. But Mildred's love for music brought her to the prestigious Greenwich House music school. Though she stopped taking lessons there as a teen, the motivated peers she met at Greenwich helped her realize the importance of education. Eventually she was granted admission to Hunter College High School and ultimately Hunter College, which opened Mildred's eyes to the possibility of a career in science.
But Mildred faced an uphill battle: men dominated the science and engineering fields. Women were truly a rarity. In fact, Mildred spent much of her educational career as the only woman in her classes. Yet she kept at her goal of a scientific career and against all odds earned a PhD at the University of Chicago.
The rest, you might say, is history. Mildred, now 85, is today considered a leading woman pioneer of science. She is one of the most prominent physicists, material scientists, and electrical engineers of her generation. Her life's work has focused on deepening the understanding of condensed matter systems and the atomic properties of carbon, contributing to major advances in electronics and materials research. She's even the laid the foundation for the future of carbon-based technologies, which have the potential to transform computing and increase energy storage capacity. It's no wonder her nickname is the "Queen of Carbon."
In 2014, Mildred's excellence was recognized when she received the Presidential Medal of Freedom. Awarded by President Obama, he remarked, "Her influence is all around us, in the cars we drive, the energy we generate, the electronic devices that power our lives."
Learn about IV's extensive team of innovators who dedicate themselves to making a positive impact on society.