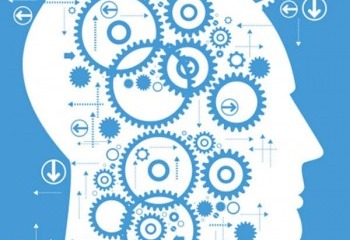 Insights
Intellectual Ventures Hires Industry Leaders
March 27, 2013
In the first quarter of 2013, Intellectual Ventures brought on board two talented leaders to join our U.S. offices on both coasts. While each brings a unique set of skills, they share a passion for invention in common.
Please join us in welcoming two of our newest hires, Russ Merbeth and Maurizio Vecchione.
Russ Merbeth
Chief Policy Counsel
Washington, D.C.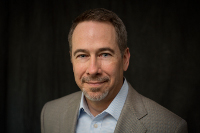 Russ Merbeth leads Intellectual Ventures' government relations strategy, coordinates public policy operations, and oversees the Washington, DC office. He will work with government officials and industry executives in various business development, legislative, regulatory, and standards activities.
Merbeth brings extensive public policy advocacy experience, working closely with corporations and industry associations. Most recently, Merbeth served as vice president of government affairs for Cricket Communications and Leap Wireless where he served as Cricket's federal lobbyist on Capitol Hill and represented the company before federal regulatory agencies and the executive branch. He has advised on public policy issues including cybersecurity, privacy, intellectual property, antitrust, and competition policy.
Prior to that, Merbeth was general counsel for Ionex Telecom in Dallas, TX, and assistant general counsel at Integra Telecom in Washington, DC. He began his law career in private practice, representing cable, wireless, and satellite communications service providers and trade associations.
Merbeth holds undergraduate and law degrees from the University of Texas at Austin, and is a member of the State Bar of Texas, the District of Columbia Bar Association, the Supreme Court Bar, and the Federal Communications Bar Association. Merbeth has also has served on executive committees, operating committees, and has been on the board of directors of several trade associations in Washington, DC.
Maurizio Vecchione
Vice President, Global Good
Bellevue, WA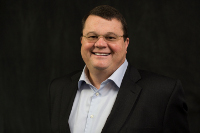 Maurizio Vecchione is the vice president for Global Good at Intellectual Ventures. In this role, he oversees IV's collaboration with Bill Gates to invent and deploy technology specifically focused on improving life in developing countries. Vecchione most recently served as CEO of Arrogene, which is commercializing a new nanotechnology platform for cancer therapeutics and diagnostics, and as CEO of telemedicine pioneer CompuMed.
Vecchione has nearly 30 years of experience in the technology sector. He has contributed to building nine start-ups and helped launch more than 50 commercial products, resulting in more than $1 billion in shareholder value. His work spans the software, internet, wireless and life sciences sectors, primarily in connection with technologies incubated by government and university R&D efforts.
Vecchione is also involved in a number of non-profit initiatives, including as a co-founder and member of the board of ReefQuest. This global organization focuses on fostering marine environmental stewardship in children through citizen science.
As an inventor himself, Vecchione is named on multiple U.S. patents and patent applications related to imaging, image processing, nano-bio-polymer and telecommunications technologies. He was twice a finalist for the E&Y Entrepreneur of the Year award, received a DEMO God award from the prestigious DEMO organization and is a member of ACM and IEEE.