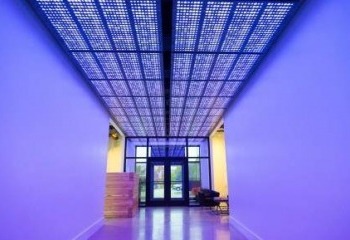 Insights
Intellectual Ventures Opens New Laboratory
November 19, 2015
Today we announced the grand opening of Intellectual Ventures Laboratory's (IV Lab's) new location – more than 87,000 square feet of research facilities, representing almost 33,000 square feet of additional space compared to the old Lab, dedicated to helping global invention thrive.
The mission of IV Lab is to bridge the gap between early stage ideas and proof of concept demonstration. The team focuses on the many stages of invention, validating a concept and refining the technology to demonstrate its potential for commercial or humanitarian use.
"The opening of IV's new Lab is a critical component of our steadfast support of global invention," said Nathan Myhrvold, CEO and founder of Intellectual Ventures. "As we continue to tackle the world's most pressing challenges through the power of invention, the Lab will continue to play a central role in that game-changing work."
The scientists at IV Lab work on a variety of areas including photonics, nanotechnology, electronics, environmental testing, metallurgical analysis, physics, and chemistry and biology laboratories. The Lab also includes a state-of-the-art instrument shop, the Modernist Cuisine Cooking Lab and the Metamaterials Commercialization Center.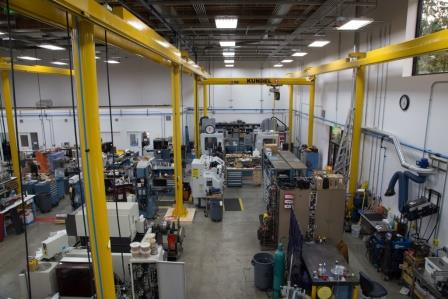 "From technologies like the ArktekTM, which helps deliver lifesaving vaccines to even the most remote health posts to TerraPower, a next-generation nuclear energy technology, our superbly talented team paired with the tremendous capabilities of IV Lab, have the unique opportunity to bring global inventions to life for those who need it most," said Maurizio Vecchione, senior vice president, Global Good and Research.
Here are some facts about IV and IV Lab:
IV Lab is an 87,000+ square-foot facility that's home to a diverse team of experts in electrical and mechanical engineering, software development, network security, chemistry, microbiology, microscopy, materials science, nanotechnology, physics, thermodynamics, and medical devices.

IV has infused more than $2.3B into the economy since 2000 with more than half of that ($1.35B) paid to independent inventors, startups/subject matter experts and to universities/governments.
To date, four companies have been incubated in the Lab and spun-out of IV: TerraPower in 2008, Kymeta in 2012, Evolv in 2013 and most recently, Echodyne in 2014.
IV has a dedicated team of more than 500 people worldwide and works with 11 of America's top 50 inventors including Lowell Wood who recently surpassed Thomas Edison's record of granted patents to become America's most prolific inventor.
The company has more than 40,000 IP assets that cover more than 50 technology areas in active monetization providing financial compensation to deserving inventors, while providing licensees with access to great ideas.