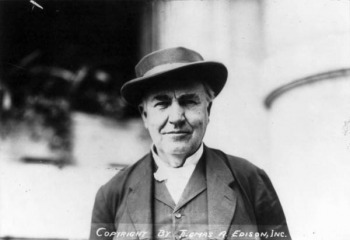 Insights
Introducing "Failing for Success"
January 5, 2016
Thomas Alva Edison once said, "I have not failed. I've just found 10,000 ways that won't work." Edison, undoubtedly one of the most prolific inventors in history, knew well that brilliant ideas rarely turn into a brilliant creation overnight and often take recurring trial and error to perfect.
In fact, numerous historical examples showcase how repeated failures often lead to triumphant successes. Over the coming weeks, we'll be rolling out some of these stories alongside personal anecdotes from IV inventors and innovators in our brand new series: "Failing for Success."
We've started this series to build on what many of our Behind the Breakthrough participants have stressed about the reality of challenge and failure, and to highlight the undeniable fact that everyone is challenged and everyone fails, even the world's top innovative minds. IV co-founder and CEO Nathan Myhrvold often stresses this point, and he made it the focus of his commencement speech to the UCLA class of 2015. "The measure of a person is not whether you fail or not – because you're gonna," Nathan said. "The measure of a person is in what you do after that."
Stay tuned as we unveil our first "Failing for Success" story next week about Benjamin Franklin, one of history's great renaissance men.
To follow the series and see further updates from IV, subscribe to our IV Insights blog and connect with us on Facebook, Twitter, and LinkedIn. And check out our Behind the Breakthrough profiles to hear first-hand from top inventors, innovators, and more.