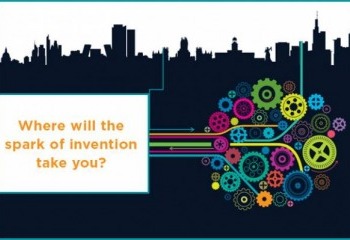 Insights
Invention Continues
May 30, 2013
National Inventors Month is coming to a close, but Intellectual Ventures, along with many other organizations, will continue celebrating inventors and providing resources to support their continued innovations.
We work with a community of more than 4,000 inventors from around the world to develop new technologies. Many of these inventors are also active in the Intellectual Ventures Invention Network (IVIN), a collaborative community of scientific and technical experts, inventors, and entrepreneurs who work together to create, improve, and evaluate inventions.
Project Eureka! is another platform here at Intellectual Ventures that seeks to educate and inspire inventors by sharing stories about the STEM foundations of inventors' education, the people behind invention, and the potential power of inventions themselves.
This is just the tip of the iceberg; there are many other organizations and programs also devoted to encouraging invention and inventors of all ages and inclinations. For example:
The U.S. Patent & Trademark Office Inventors Resources section provides a wealth of information for inventors at all stages of invention. Whether you're just starting out, or already on your way to receiving a patent for your invention, this site will be helpful.
The Lemelson Center is focused on the study of invention and innovation. This is a great resource for inventors and educators alike. It provides multitude number of invention tools as well as multimedia resources for classrooms.
Inventors Digest is a publication that is focused on fostering the spirit and practice of innovation. Even if you're not an inventor, you'll have fun reading it.
To inventors everywhere, we thank you. Happy inventing!