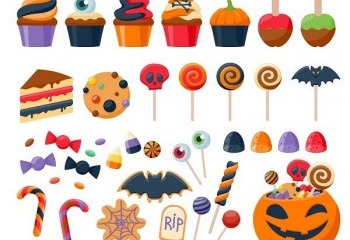 Insights
Inventions to Satisfy Your Halloween Sweet Tooth
October 27, 2016
'Tis the season for haunted houses, spooky masks, ghost stories, goblins and ghouls. But this year, we're focusing on the sweeter side of the season's festivities – the Halloween candy on the minds of trick-or-treaters everywhere. And, like most great ideas, early inventions for candy making have evolved over time, constantly inspiring new and complex tasty treats.
The Rich Road Forward
We recently marveled over the vast number of industries that 3D printing promises to revolutionize, and as it turns out, the candy industry is among them. 3D printing technology has given chocolatiers and confectioners alike the ability to transform chocolate and candy into works of edible art. In 2014, Xerox patented a method for 3D printing chocolate that controls the chocolate temperature as each layer is gradually added. In collaboration with Hershey's, 3D Systems has also developed a 3D printer that creates any shape of white, milk or dark chocolate. Watch it in action here.
Not only can candy lovers customize the size and shape of their chocolate, now they can also expose it to high temperatures without it melting. In the past few years, most of the world's major candy companies have invented and patented methods for making melt-proof chocolate that can remain solid at temperatures as high as 100 degrees Fahrenheit. Nestlé's filed a 2013 patent for making chocolate heat-tolerant by adding a dietary fiber from citrus, wheat or even peas to stabilize the chocolate at high temperatures.
A Sugary Start
But before 3D printing could change the candy industry, creative inventors needed to develop a host of other candy manufacturing inventions. One significant Industrial Revolution-era development was the revolving steam pan for boiling sugar, which used a combination of steam power and steam heat to free the candy maker from continuously stirring his or her confections. The pan also regulated the temperature with more precision, making it less likely that the sugar would burn.
During this time, Oliver Chase also invented the candy press. No seasoned Willy Wonka to the candy industry, Chase was a pharmacist who originally invented the machine to speed up the process of making of medical lozenges. With the new machine, manufacturers could produce multiple shapes and sizes of hard candy simultaneously.
These inventions forever changed the candy making process and allowed for production on a much larger scale – making for very happy Halloweens all around.
For more Halloween inventions, check out our spooky archive, complete with technology progress in fog machines, high-tech vampire teeth, pumpkin carving kits and more.