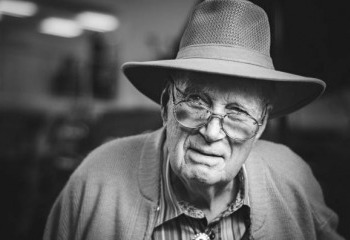 Insights
Inventor Superhero: Dr. Forrest Bird
August 19, 2015
It's been some time since we last profiled a new inventor superhero. But in the wake of an extraordinary man's passing, this superhero deserves all of the recognition he can get. His credits include improving the capabilities of American fighter pilots in World War II and inventing breathing devices that have saved countless people facing medical issues affecting their hearts and lungs, including his first wife. Dr. Bird was also an avid aviator, having earned his pilot's certification by the age of 16. In what can only be described as an incredible historical coincidence, he even flew alongside the Hindenburg just hours before it tragically burst into flames in 1937.
Inventor Superhero: Dr. Forrest Bird (1921-2015), aviator, inventor, engineer, and founder of Percussionaire Corporation.
Superpowers: Dr. Bird's combination of piloting skills and engineering knowhow helped to improve high-altitude breathing capabilities during World War II, resulting in American pilots flying as high as 37,000 feet; 9,000 higher than before. Most of us would call it a day after that remarkable accomplishment, but not this superhero. He took what he learned in the war and created unique mechanical ventilators that replaced the iron lung, saved countless lives, and aided thousands with respiratory struggles.
Cool Gadget: Baby Bird, the nickname for the first low-cost, mass-produced pediatric respirator, significantly reduced mortality rates of infants with respiratory problems.
Eureka! Moment: After taking medicine courses at several schools, originally just to examine high-altitude aviation and breathing problems, he began looking at ways to improve breathing for everyone, which led to his first prototype made of – believe it or not – strawberry shortcake tins and a doorknob.
Superhero Lair: In the middle of beautiful mountains and forests lies Bird's 300-acre compound on Lake Pend Oreille in Idaho. Included at the site are the headquarters of Percussionaire Corporation, a farm for employees of the business, an airfield and hangars for numerous vintage airplanes, seaplanes, and other transportation types, and the Bird Aviation Museum and Invention Center.
Want us to profile your favorite inventor superhero? Tweet us @IVinvents. And be sure to check out the inventor superheroes we've covered in the past, like Nikola Tesla and Ellen Ochoa.