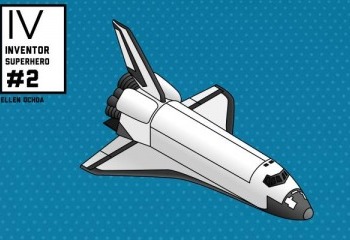 Insights
Inventor Superhero: Ellen Ochoa
September 30, 2014
Like superheroes, inventors bravely venture into unknown territory, face tough challenges, and ultimately make life better for the rest of us. Next in our series of inventor superheroes, we're celebrating someone whose talents have taken her all the way to space and whose research and inventions have made her a pioneer of spacecraft technology.
Inventor Superhero: Ellen Ochoa, Ph.D. (1958-present), director of the Johnson Space Center
Superpowers: Optics: Ochoa is a co-inventor on three patents that help scientists refine images that come from space — she invented an optical inspection system, an optical object recognition method, and a method for noise removal in images. Ochoa can also fly planes and play classical flute.
Eureka! Moment: First Hispanic woman in the world to go to space. Ochoa served on a nine-day mission aboard the Discovery shuttle in 1993 to study the Earth's ozone layer.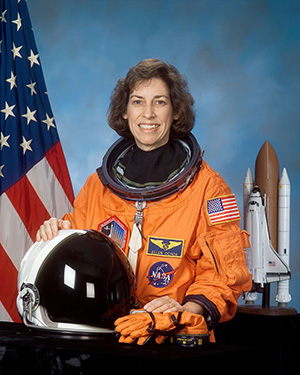 Ellen Ochoa: NASA astronaut, mission specialist. Photo by NASA [public domain], via Wikimedia Commons
Cool Gadget: Robotic Arm: On several flights, Ochoa operated a robot arm that helped transfer clothing, computers, and medical equipment from the shuttle to the International Space Station.
Superhero Lair: NASA's Johnson Space Center in Houston, Texas
Nemesis: School bullies who think girls can't succeed in science, engineering, technology, and math (STEM)
Who's your favorite inventor superhero? Let us know who we should profile next at @IVinvents.