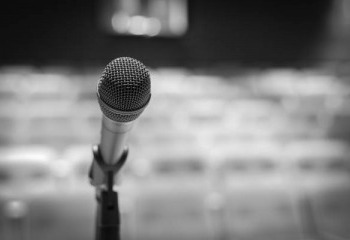 Insights
IV In the Community – September and October
September 17, 2015
On September 18, CEO Nathan Myhrvold will keynote Microsoft's annual Global CIO Summit 2015. Nathan will talk with Adi Ignatius, editor-in-chief of Harvard Business Review, about principles for managing innovation and leadership in technology development.
On October 9, Maurizio Vecchione, IV's senior vice president of Global Good and Research, will keynote the IEEE Global Humanitarian Technology Conference in Seattle, Washington. The event will bring together IEEE members and business leaders to discuss how technology can address critical issues facing the developing world with Maurizio speaking about saving lives through invention.
Maurizio Vecchione will also present case studies from the front lines of global health and discuss new opportunities for public-private collaboration in research and innovation at the Italian Scientists and Scholars of North America Foundation's 2015 Annual Event in Washington, D.C. on October 28. Founded in 2008, the ISSNAF brings together Italian researchers and scholars to cooperate on science and technology projects.
If you're attending any of these conferences, we hope that you'll join us in the discussions. For more information about IV speaking engagements or to inquire about a speaker for your event, please contact speakingrequests@intven.com.