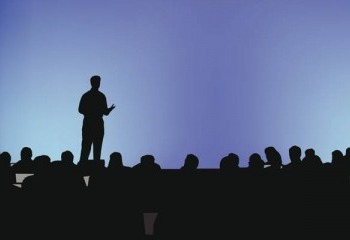 Insights
IV in the Community: September
September 3, 2014
From Tokyo to Seattle to Vancouver, members of IV's team will be traveling around the world this month to provide their thoughts on everything from localized IP management to patent policy and politics.
Masanobu Katoh, executive director and country head of IV's Invention Development Fund (IDF) will be speaking on September 4 at the IP Business Congress Japan in Tokyo. This year, the core themes of the event include IP value creation and strategic corporate IP management in a Japanese context.
On September 5, several members of IV's leadership team including CEO Nathan Myhrvold, CTO Edward Jung and Maurizio Vecchione, vice president of Global Good will speak at the Boao Forum for Asia in Seattle. Nathan will be joining the secretary general of Boao, former secretary of treasury Henry Paulson, and Bill Gates to discuss collaboration between the US and China. Edward and Maurizio will talk about the global benefits of Asia's invention boom and how scientific breakthroughs and global collaboration can deliver better health outcomes and ensure sustainable development, respectively.
Nathan will also be speaking at the 42nd IPO Annual Meeting in Vancouver on September 8, where he'll discuss the economy of invention.
Finally, IV's chief policy counsel Russ Merbeth is speaking on September 18 at a Connecticut Intellectual Property Law Association event on the topic of patent policy and politics.
For more information about IV speaking engagements or to inquire about a speaker for your event, please contact speakingrequests@intven.com.