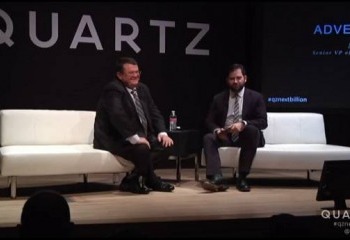 Insights
IV @ Quartz Next Billion
June 10, 2014
Last week, Seattle was lucky to host Quartz's second annual Next Billion forum, an event that asked its audience, speakers and editors to examine the impact an expected doubling of the internet-connected population over the next five years will have on business, society and policy.
IV's very own Maurizio Vecchione, the senior VP of Global Good & Research, joined the conversation with Quartz tech editor, Dan Frommer, to discuss the power of disruptive invention for not just one billion, but an estimated three billion people, who are among the poorest populations on earth.
For more great sessions from the Seattle forum, check out Quartz's videos on Fora.TV.