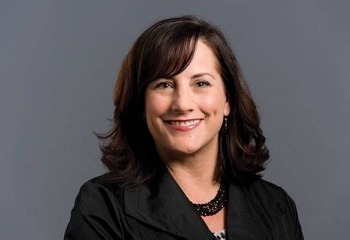 Insights
IV Settles Three Patent Infringement Actions with SK hynix and Elpida
September 23, 2012
When I joined Intellectual Ventures a few years ago, I began building a litigation team that would selectively enforce IV's patents if and when it appeared to be our best path to achieving a license agreement with a particular company. As our CEO Nathan Myhrvold told me during my interview – and as he's told the public for years – litigation is an inherently inefficient way to complete a business deal. Though I love my chosen profession and couldn't be prouder of the excellent work done by my team at IV, I have to admit that I see Nathan's point. It's always been IV's philosophy that signing license agreements, rather than heading to the courtroom, is the best way to do business.
Nearly two years ago, we filed our first three patent infringement actions. Since then, we filed an additional six actions addressing various technology sectors, including a complaint with the United States International Trade Commission (ITC) seeking an investigation into patent infringement by two memory device manufacturers – Hynix Semiconductor, Inc. (now SK hynix Inc.) and Elpida Memory, Inc. In total, we filed three actions against those two companies – the first in December 2010, and one with the ITC in July 2011, along with a companion district court case that same month.
After 20 months of hard-fought litigation with these two formidable and sophisticated companies, we successfully reached settlement agreements with both, and now we're in the process of dismissing all three actions against them. As a result of certain ITC requirements, our original complaint included other companies who either imported or sold products containing the infringing memory devices. Now that we've reached agreements with SK hynix and Elpida, we'll be dismissing those companies from the suits, as well.
IV has built a strong patent portfolio over the past 12 years, and we continue to believe that investing in invention will provide the financial incentives needed for companies, research organizations and individual inventors to conceive of new technologies and improve existing ones. As much as we prefer to focus on investing in invention, occasionally we need to turn our attention to protecting those investments by enforcing our invention rights. We'll continue litigating when we need to, but we always prefer to do deals across a conference room table and with a handshake.
Learn more in our press release about this.