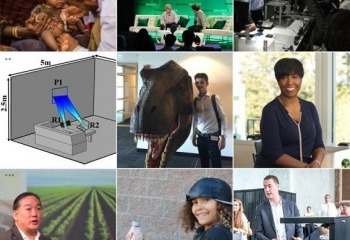 Insights
IV's Best Nine of 2016: Nine Pictures Worth 9,000 Words
December 20, 2016
The first photograph made in a camera was taken in the 1820s. Because of the early photographic process, the image is difficult to view. In fact, at first glance, it can be hard to see the image at all. However, if viewed from a specific angle and in specific lighting, the image's unique story comes to life. Almost 200 years later, this notion that an image has the power to capture a pivotal moment in time if taken and viewed in the right circumstances still holds true. Some images need context. Others require the photographer to zoom in, zoom out, or even change the angle of the camera, to tell the full story.
As 2016 comes to a close, we're depicting the year of ideas, inspiration and invention through nine of our favorite pictures that were taken at just the right moment in time. Because while the world of invention propels us forward quickly, it's important to remember the milestones of progress that helped us get where we are today.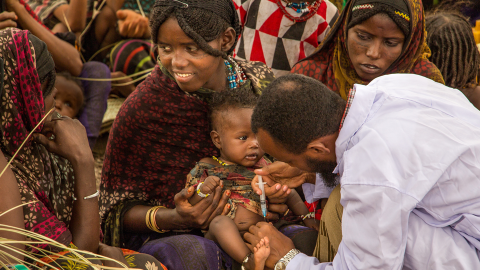 This year, IV's Global Good won the USPTO Patents for Humanity Award for harnessing the power of invention to solve humanity's biggest challenges. Among the team's technology that is changing lives is the Arktek™ – a device that can store a month's supply of vaccines in 100-degree heat without electricity. This photograph was captured last summer, when a team from Global Good traveled to Ethiopia's Danakil Desert to observe how the Arktek is helping the community. Explore the impact the Arktek is making across Nigeria, Ethiopia, Senegal, India, Nepal and Fiji here.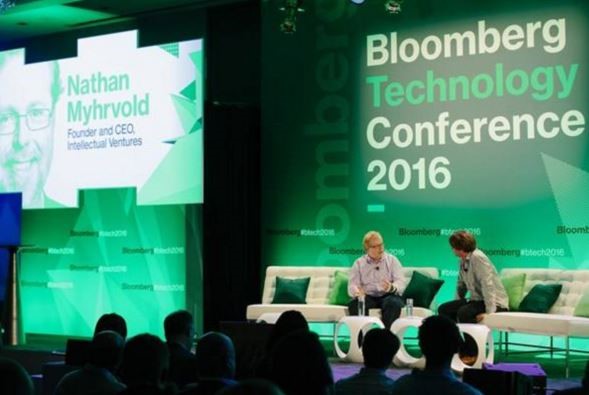 Photo credit: Peter Prato
IV founder and CEO Nathan Myhrvold shared his thoughts on the innovation landscape and emerging technologies with many different audiences this year. He was the keynote speaker at the annual Bloomberg Technology Conference where he spoke about IV's unique approach to inventing and his top tips on what it takes to be a good inventor. Nathan also took part in a "fireside chat" at this year's GeekWire Summit where he covered metamaterials, investing in invention and creating technology to transform lives. Finally, Nathan spoke at the Science|Business Horizon2020 conference in Brussels about the importance of risk-taking in innovation.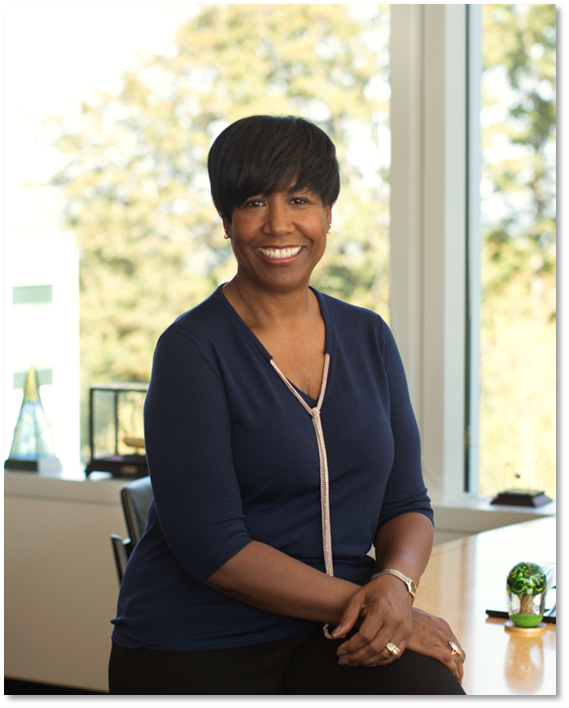 "If you don't give up on yourself, we won't give up on you." – IV President and COO Adriane Brown, a champion for inspiring girls to pursue STEM careers, joined the Washington Research Foundation's and Allergan's board of directors this year. She was also featured in Seattle Business among other women leaders in the Seattle community.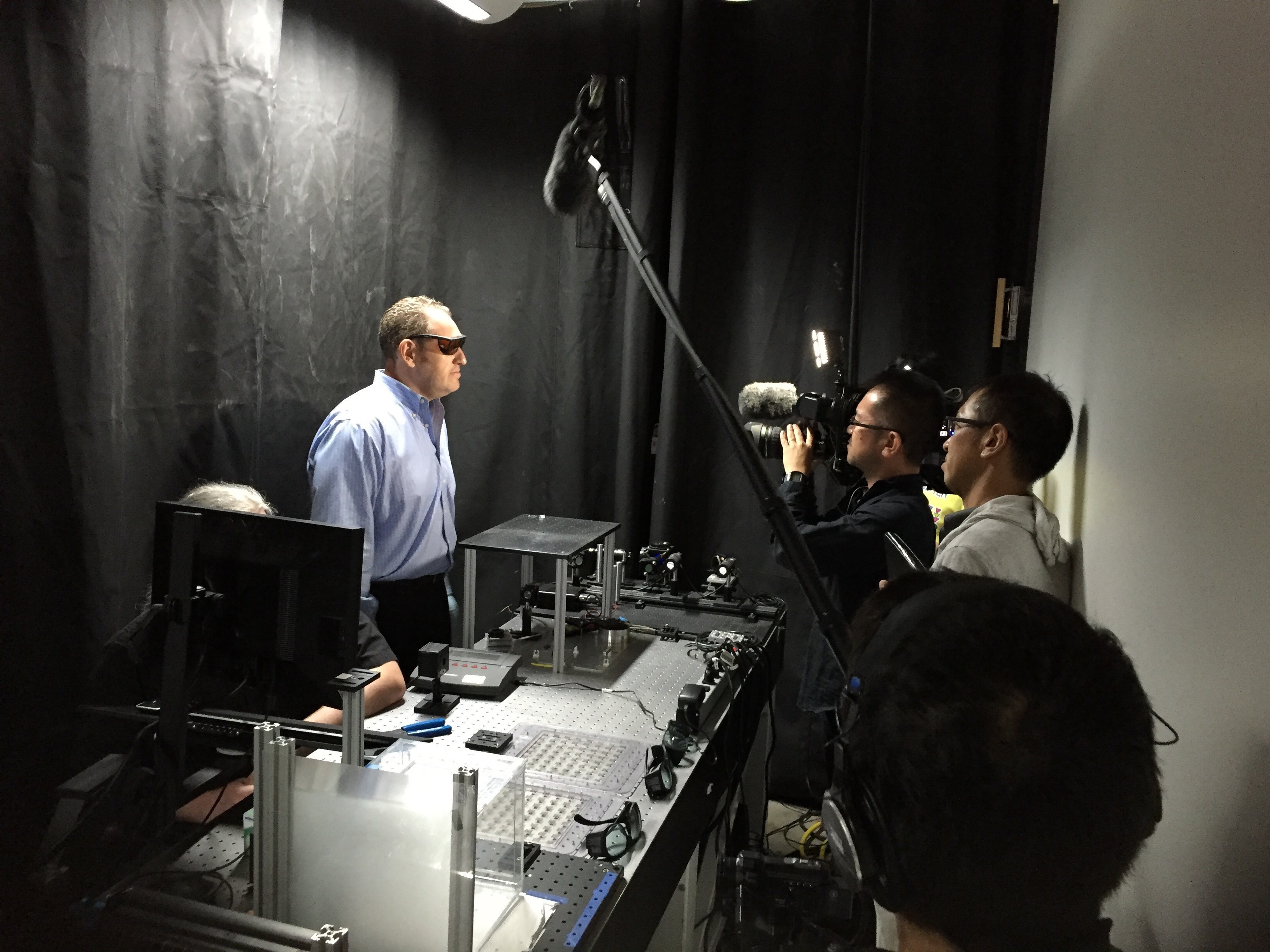 In this picture, Arty Makagon, technical project lead at IV, is demonstrating how Global Good's Photonic Fence uses lasers to track mosquitos that might carry malaria. ArmyTimes profiled the potential for the technology's use at forward operating bases and field hospitals in an article this fall.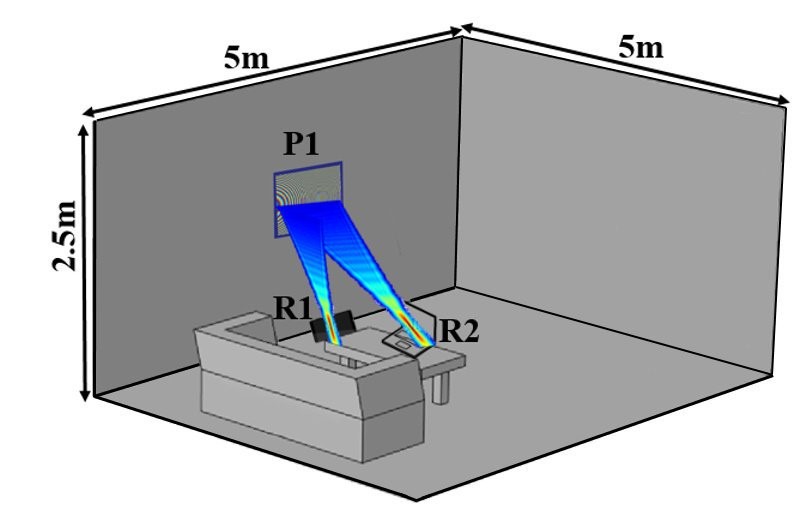 Photo credit: Duke University
IV teams were hard at work in 2016 uncovering the vast potential of metamaterials to transform the world we live in. Among these efforts, scientists from IV's Invention Science Fund teamed up with the University of Washington and Duke University to demonstrate how metamaterials could make remote wireless charging stations possible.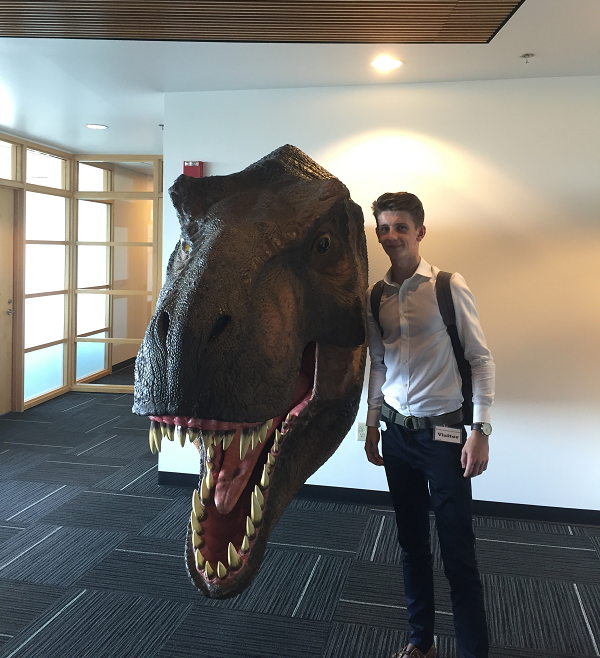 Collin McNelis visited IV headquarters this year after winning the IV Insightful Invention Award for his new cell phone charger adapter that prevents wire stress and increases charge speed at the BT Young Scientist and Technology Exhibition (BTYSTE) held in Dublin, Ireland. Collin is one of the many young minds that visited our lab this year. Through UW's Math Science Upward Bound Program, Expanding Your Horizons Network and the Boys and Girls Club, IV's team worked to inspire local students to pursue STEM.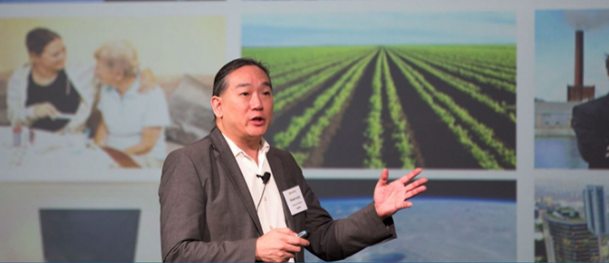 Photo credit: Christine Hall, Texas Medical Center Pulse magazine
This year, IV founder and chief technology officer, Edward Jung, spoke at the Xconomy Disruptors event on his approach to food safety, infectious disease and other global challenges. Check out TMC Pulse for more on Edward and other top thought leaders who spoke at Xconomy Disruptors 2016.
As a part of its commitment to mentoring local students and sparking interest in science and invention, IV volunteered with local organizations like the Boys and Girls Clubs of Bellevue, where employees helped students at Phantom Lake Elementary build their own volcanoes and learn the science behind volcano eruptions. IV also works with Expanding Your Horizons Network to encourage young girls to pursue STEM careers.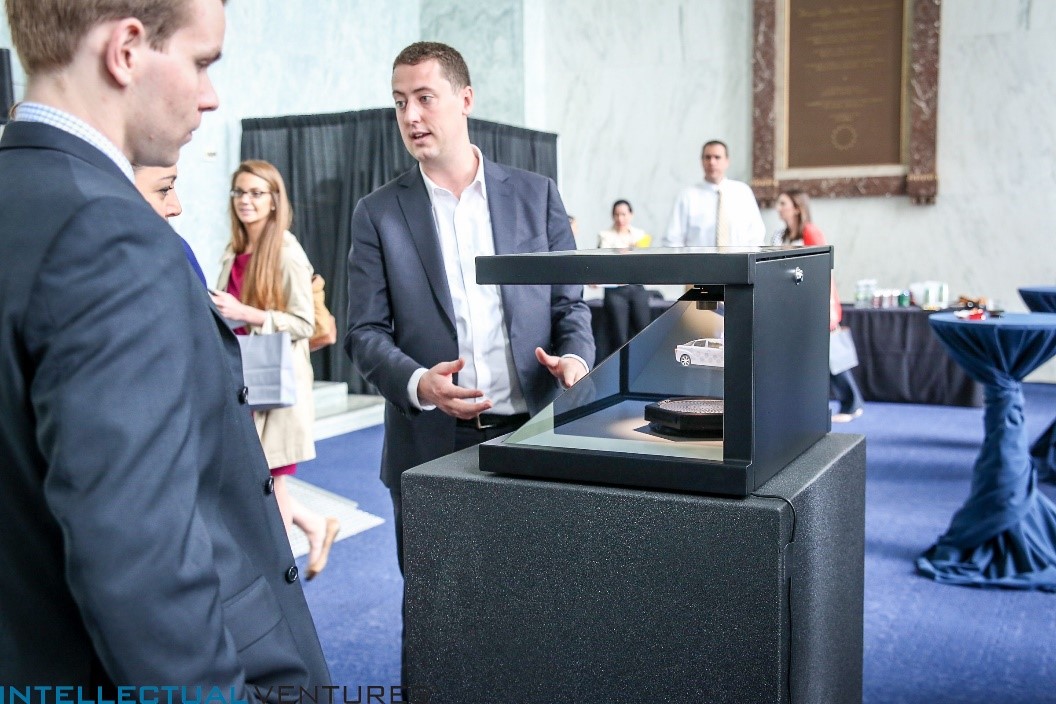 At IV's Capitol Hill Expo Day this year, IV spinout Kymeta displayed its mTenna® flat panel satellite antenna. The technology uses metamaterials and is designed for use in many platforms where reliable communication is necessary but unattainable due to location and availability. This year, IV is proud of the work and technological contributions of its many spinouts and is excited for more great innovation to come.