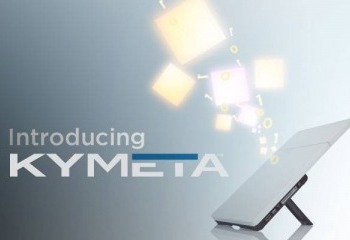 Insights
Kymeta Named a Top 50 Disruptive Company by CNBC
May 17, 2013
Kymeta Corporation, Intellectual Ventures' second spin-out company, has been recognized by CNBC's Squawk Box program as one of the fifty most disruptive private, venture-backed companies. Kymeta and the other companies on the list were selected due to the threat that they pose to the status quo across their industry, their potential for hyper growth, ability to replace incumbents, and other factors.
Kymeta continues to build momentum as they prepare to commercialize the world's first metamaterials-based antenna technology. This recent recognition comes on the heels of Kymeta's recent partnership with Inmarsat to develop antennas that will provide business jets with access to in-flight broadband. Kymeta was also recognized earlier this year by MIT Technology Review as one of 2013's 50 Most Disruptive Companies.
The metamaterials-based antenna technology that earned Kymeta a spot on the disruptive companies list was invented by Intellectual Ventures inventors and was developed at IV Lab before the company spun out in August 2012.
Join us in congratulating Kymeta for their ongoing accomplishments! You can read more about their work here.