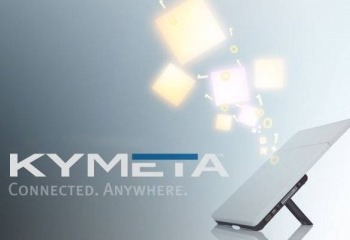 Insights
Kymeta Partners with Inmarsat to Deliver In-Flight Broadband
March 7, 2013
Kymeta Corporation, Intellectual Ventures' second spin-out company, has partnered with satellite communications provider Inmarsat to develop antennas that will connect business jets to Inmarsat's Global Xpress high-speed satellite broadband network. The light-weight, flat-panel antennas use the metamaterials technology invented by IV inventors and developed at IV Lab before Kymeta was spun out in August 2012 to commercialize it.
According to Inmarsat, 10,000 business jets will enter service over the next decade. For the first time, this market will have the opportunity to enjoy broadband speeds, data rates and bandwidth on par with what they have at home or the office. The antenna's unique form factor allows it to be fitted to smaller aircrafts than previous possible, and the metamaterials technology maintains a satellite connection on the move without any mechanical parts.
This partnership deal follows just one month after Kymeta was recognized as one of 2013's 50 Disruptive Companies by MIT Technology Review. Join us in congratulating Kymeta on their success! You can read more about their work here.