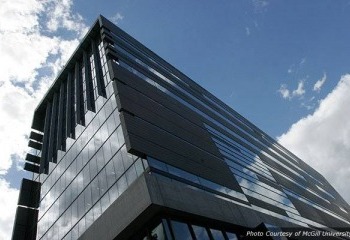 Insights
McGill University and Intellectual Ventures Partner on New Inventions
August 7, 2012
IV's Global Invention Network helps provide customers with access to the very best inventions from leading scientists and engineers around the world, not just inventors from any one country. This geographic diversity means that Chinese companies may come to us because they know we can get them access to the best inventions from Canada or India, whereas an American company may need access to inventions from Japan, Singapore or Israel. The breadth of our network helps us tailor the world's best invention portfolio to fit the needs of our growing corporate customer list.
IV looks to McGill's history of world changing ideas as an inspiration for how we hope to work together. These ideas include graduate Colin Munro McCloud's discovery that DNA is the building block of genetics. Or the discovery of carcinoembryonic antigen (CEA) as a gastrointestinal cancer detection aid.

Other world changing discoveries by McGill professors, students, or graduates include the world's first artificial blood cells, the Geographic Information System (GIS), the explosives vapor detector, AIDS treatment compound 3TC, and of course the work of McGill professor Ernest Rutherford that led to the development of nuclear physics. And while we're at it, let's not forget Plexiglas and fishsticks! Both inventions were based on work by McGill Ph.D. graduates.

We look forward to joining forces with McGill and playing a role in its tradition of world changing inventions and ideas.