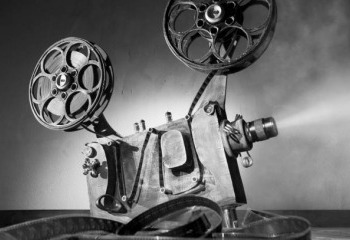 Insights
Must-See Invention Movies for the Dog Days of Summer
August 23, 2016
Courage in the face of adversity, tenacity when the goal seems impossible and an undying commitment to progress – break out the popcorn and take in the inspiration, because inventors' stories make for fantastic movies.
Read on for some of our favorite invention movies – and then kick back and watch their trailers.
The Theory of Everything
"The Theory of Everything" depicts the remarkable life of one of the world's most brilliant astrophysicists (and mentor to Nathan Myhrvold), Stephen Hawking.
The movie offers stunning detail on a life story that's familiar to many – how Hawking, after being diagnosed with Amyotrophic Lateral Sclerosis (ALS) and given less than three years to live, defied the odds to make groundbreaking contributions that help the world understand the universe around us.
Throughout his life, Hawking has been a husband, a father, a best-selling author, a renowned mathematics professor, an astrophysicist and, of course, an inventor in his own right. He was the first to set forth a theory of cosmology explained by the theory of relativity and quantum mechanics.
His revolutionary ideas and inventive spirit continues to inspire scientists and inventors from all over the world.
The Imitation Game
"The Imitation Game" follows the life of Alan Turing, an English mathematician, cryptanalyst and scientist recognized widely as the father of theoretical computer science.
But in cementing his legacy as an invention powerhouse, Turing secured another, perhaps more significant, accolade: war hero. Without his ingenuity, applied in spades to create the Turing machine, the Allied forces may never have cracked the Nazi's Enigma code – a breakthrough in cipher technology.
The movie demonstrates the emotional and often tumultuous journey to develop breakthrough technology in a situation where failure would have had very real consequences for the future of the world.
Temple Grandin
"Temple Grandin" tells the remarkable story of the world-renowned inventor, autism advocate and livestock handling expert.
After discovering that she had autism at an early age, Grandin invented the "hug machine"—a device used to calm individuals with autism spectrum disorders. The machine was initially inspired by Grandin's realization that animals seem to relax in stressful situations when they're "squeezed." Grandin went on to significantly improve animal welfare by developing related livestock handling systems.
Perhaps most remarkable about Grandin, is the fact that she accomplished so much while battling her own autism diagnosis. Grandin, who was unable to speak until she was four-years-old, transformed her personal adversity into success as an inventor and advocate for autism and animal rights. She was one of the first individuals to publicly share her personal experiences with autism and was named a hero in Time Magazine's Time 100 list in 2010.
For more real-life inspiration from scientists and inventors, check out our Behind the Breakthrough series.