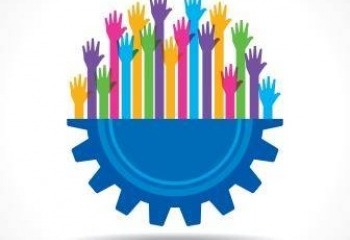 Insights
National Inventors Month – We're all in this Together
May 16, 2016
Invention doesn't just happen. At Intellectual Ventures (IV) we understand that it takes hard work, investment, an appetite for risk and a willingness to fail. That's why we're proud to support and collaborate with programs and organizations who are taking on big ideas around science, technology, engineering, and mathematics (STEM) while working to inspire and support future inventors. This National Inventors Month—and every month—we are grateful to the organizations we're proud to sponsor for ensuring the next generation of innovative thinkers and doers. With their help, we continue forging a world that is constantly moving forward from good to better.
Washington FIRST Robotics inspires young people to discover the excitement and rewards of science and technology while building valuable life skills through competitive robotics. IV employees mentor high school teams in and around the Seattle area, helping local students learn about potential careers in the business of invention.
Pacific Science Center fuels tomorrow's innovations by igniting curiosity and creative thinking, and IV is excited to be a part of that mission. Our support goes toward the Discovery Corps, where high school students gain experience and expertise in science careers. IV President and COO, Adriane Brown, also serves as a member of the board.
Expanding Your Horizons fosters girls' interest in pursuing STEM careers through hands-on opportunities. Our employee volunteers assist as STEM role models to middle and high school girls, motivating them to be innovative and creative thinkers.
Washington Technology Industry Association (WTIA) is the unifying voice of the technology community in Washington State. With a membership base of more than 600 companies and 40 events, training, and other programming to connect people, WTIA is the ultimate connector of companies driving the innovation economy in Washington State.
Technology Alliance is a not-for-profit organization of leaders from Washington's technology-based businesses and research institutions united by the vision of a vibrant innovation economy. IV's sponsorship supports annual research study on key issues affecting the long-term health of Washington's technology economy.
Stay up-to-date on our community involvement by subscribing to our newsletter, and check out more quotes from IV volunteers and mentors on our Facebook and LinkedIn pages.