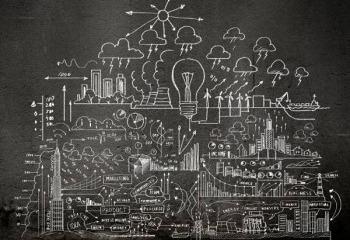 Insights
Nest: A Startup Leader in Strategic IP
September 11, 2013
Patents are crucial for businesses of all types and sizes, from startups to major corporations. Many small companies and their founding entrepreneurs recognize both the importance and necessity of having a patent strategy, but oftentimes they lack the resources to adequately protect themselves, or to support future product development. For many, it is also a race to build up a patent portfolio ahead of their competition. It can take years to build a patent portfolio to protect one's business.
These challenges came out loud and clear when we surveyed over 200 C-suite execs earlier this year. CEOs, CFOs and CTOs from over 30 different industries, running companies that ranged in size from 25 to 1,000 employees, fundamentally believe in IP protection and enforcement, but many of the respondents who are focused on getting through the next quarter or funding round just don't have the wherewithal to apply their IP to their competitive advantage.
There are some exceptions, however.
Today we announced a new customer, Nest, the Palo Alto-based maker of the Nest Learning Thermostat and recently named World Economic Forum 2014 Tech Pioneer. Nest came to us for access to our IP for Defense (IPFD) program, and also acquired several patents from IV related to their areas of interest (including systems and methods for automatic registration of devices).
This means Nest now has access to IV's portfolio of nearly 40,000 assets, giving them freedom to operate now and in the future, and also access to IV's IPFD program to purchase patents to support efficient negotiations and produce more favorable licensing terms.
You'll continue to see IV partner with companies that run the gamut - from startups like Nest, to multinational tech companies, because the common denominator among each of these companies is a strategy that puts patents to work for their business. That is the hallmark of the companies considered tech "pioneers."