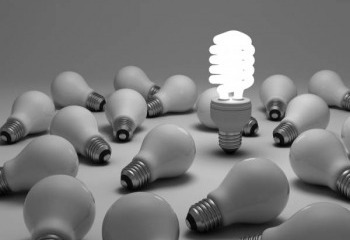 Insights
News You Can Use: Don't Just Think Big, Think Different
September 27, 2016
As Senior Vice President of Global Good and Research Maurizio Vecchione remarks, "innovation requires looking at a problem from a new perspective." Our favorite links this month tell stories of outside-the-box thinkers — from students and scientists to mathematicians during the space race and even a 19th-century English noblewoman — whose unique outlooks on complex problems led to life-changing solutions.
Problem Solving to Improve Lives
Robert Fischell, inventor of the rechargeable pacemaker and the implantable insulin pump, shared a look into his problem-solving approach and creative process.
"Hidden Figures" tells the story of African American women mathematicians who conquered complex math for the space race. Don't miss this September must-read.
A 16-year-old is working on bringing the gift of sound to more people through his invention of a device that could make hearing aids more affordable.
Imaging scientist and social impact inventor Ramesh Raskar won the Lemelson-MIT Prize for his Femto-photography work that is, quite literally, impacting how we see the world.
IV in the News
This month, Puget Sound Business Journal took readers on a tour of IV Lab – home to a rocket engine, a particle accelerator, a simulated dinosaur tail and most importantly, our team of problem solvers.
The Invention Science Fund is partnering with the National Additive Manufacturing Innovation Cluster (NAMIC) to harness the vast potential of 3D printing technologies in new ways.
Inventors Digest: A Perspective to Inform and Inspire
This month — and every month – we are loving Inventors Digest. The publication provides a wealth of knowledge on all things invention and intellectual property, telling amazing stories of real-life inventors along the way. If you don't already follow the magazine, be sure to add it to your reading list.
Fall is here, and back to school season means noses to the grindstone. In this month's edition, explore the invention history of the blackboard and why it was a classroom staple for nearly 200 years.
Summer is a time for students to gain hands-on experience and pursue their interests outside of the classroom. September's issue tells stories about how this year's Edison Nation interns spent their summers working with the shop's industrial design and engineering teams to learn the tools and techniques of prototyping.
Want more News You Can Use? Follow us on Twitter and get the good stuff in real time.