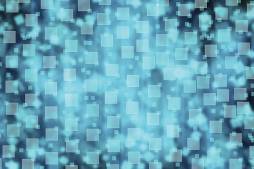 Insights
News You Can Use: Entrepreneurship and Innovation
November 20, 2014
In this week's News You Can Use, we're highlighting interesting stories about the relationship between entrepreneurship and innovation. Learn why millennials are prioritizing entrepreneurship more than previous generations, why patents are an untapped asset for startups, and how the UK hopes to encourage more collaboration between product manufacturers and innovators.
Entrepreneurial Millennials and the C-Suite
According to a new survey profiled in Forbes, millennials are placing greater priority on entrepreneurship than previous generations. The article reports that many millennials believe that business ownership offers them the best opportunity to preserve a creative work environment, innovate, and develop business acumen quickly. But as a result, few millennials report planning to work their way up the ranks at the same company:
"Only 13% of survey respondents said their career goal involves climbing the corporate ladder to become a CEO or president. By contrast, almost two-thirds (67%) said their goal involves starting their own business."
Patents as Untapped Source of Cash
Our own Raymond Hegarty, IV vice president of global licensing, was quoted in a Science Business story this week about how young start-ups can fund growth and gain credibility with investors through licensing and patents. Licensing demonstrates value and shows a product is "proven and viable," says Hegarty. "At the same time, because you bring cash in, you may not need to give a piece of your company to investors anymore — you might be able to fund it from licensing those ideas."
British NGO Calls for Additional Funding for "Innovate UK"
EEF, the British association for engineer and manufacturing companies, is calling for increased support for manufacturers seeking capital to fund innovation through Innovate UK, the government agency that helps encourage technological development. The Telegraph reports that the competitive program solicits applications from entrepreneurs, scientists, and engineers to collaborate on research and development of new products. The program is part of a strategy to emphasize innovation as a key driver of the British economy.
Interested in how patents help entrepreneurs? Check out some of our previous work on the subject here, as well as stories about young entrepreneurs and how they're following their dreams.
@IVinvents shares IP and tech innovation news every week. Follow along, and let us know what you've been reading, too.