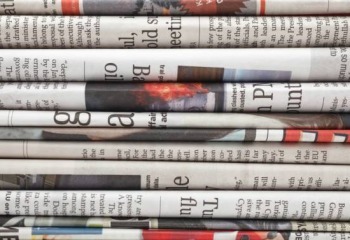 Insights
News You Can Use: National Inventors Month Edition
May 24, 2016
IV in the News
Arty Makagon speaks with Fast Company about the photonic fence and its debut at Hannover Messe.
SeattlePi profiles Intellectual Ventures and the Lab, speaking with Edward Jung and 3ric Johansson about technology including the photonic fence, the Mazzi can, and oxygen masks.
Courosh Mehanian details the Lab's Autoscope that uses artificial intelligence to detect malaria for OZY.
GeekWire explains the use of metamaterials from IV spinout Echodyne.
Inventors
MIT Sloan Management School profiles Honey Bajaj, a member of the Integrated Design and Management program at MIT, who finalized a design for a manual filter to melt snow into purified water.
NBC News highlights 14-year-old Taylor Rosenthal who created RecMed, a first-aid vending machine, and is waiting for the right partner to come along.
Forbes honors the 16 inductees to the National Inventors Hall of Fame.
BizTech profiles 10 inspirational woman inventors, including Grace Hopper and Hedy Lamarr.
Innovation
Two companies are seeking crowdfunding to help turn their innovations into reality. Reuters introduces us to a mosquito-repellent soap that seeks to wash away the malaria threat in Africa, and GMA News Online tells us about a mechanical bug remover to help increase yield and produce value.
And finally, Shaquille O'Neal gives some encouragement to a young inventor.
Want more News You Can Use? Follow us on Twitter and get the good stuff in real time.