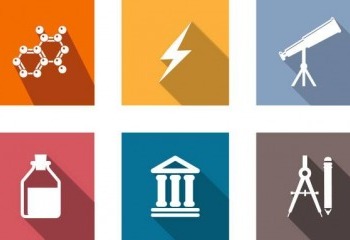 Insights
News You Can Use: Universities Investing in Invention
March 5, 2015
Universities are innovation powerhouses. Armed with some of the world's brightest minds—and with direct access to the next generation of scientists and technologists—they're able to focus talent to develop solutions to a broad scope of challenges.
From building new centers to awarding grants in key areas, this week's News You Can Use includes stories about how universities around the country are investing in invention.
Recognizing the important contributions that students make to invention, the Lemelson Foundation gifted MIT $1 million to support programs that teach students key skills necessary for successful innovation and entrepreneurship.
The University of Pennsylvania released new designs for its planned innovation complex. The center will support interdisciplinary collaboration on innovative projects and includes an entire level devoted to lab-to-market technology development on areas like robotics, the Internet of things, and embedded systems.
Penn State announced a $30 million innovation initiative

designed to "increase economic innovation, tech innovation, and tech start-ups." Among other things, the money will support new commercialization initiatives to take inventions out of the lab and into the marketplace.

The University of South Carolina broke ground this past week

on its own innovation complex, "The Center for Applied Innovation." The new building will allow students to undertake internships with key corporations while still in school, partnerships designed to equip them with the skills to innovate in their future careers.

Princeton recently announced its second round of awards

from the Dean for Research's innovation funds. The funds are designed to support promising exploratory research projects to seed larger potential future initiatives. The seven selected projects encompass new ideas in the natural sciences, humanities, and collaborations with industry.
@IVinvents regularly shares IP and tech innovation news. Follow along, and let us know what you've been reading, too.