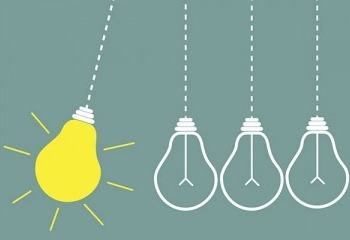 Insights
News You Can Use: Organizational Success
January 16, 2015
What makes an organization unusually successful? What's the real difference between innovation and invention? What can executives learn about innovation through a historical lens? This week's News You Can Use highlights stories about ways companies leverage the answers to these questions for success.
Sustaining Innovation
Why are some organizations able to innovate over and over again while others can't get off the ground? Harvard Business Review moves past initial findings that debunk the "myth of the lone genius" into the precise nature of organizing for innovation, the capabilities that drive discovery, and how to lead innovation successfully. The study finds three traits common among successful ventures: creative abrasion, creative agility, and creative resolution. An organization's ability to find the right mix could mean the difference between spinning your wheels and achieving lift-off.
Innovation vs. Invention
What's the difference? According to Bill Walker from Wired's Innovation Insights community, subtle nuances in definition can change a conversation. Innovation introduces the concept of use of an idea or method. Invention is about creating something new. "Very few inventions are, by themselves, successful innovations," says Walker. "Most innovations are evolutionary changes to existing processes, uses, or functions, which are made better by one (or several) contributing inventions." For executives, transforming an idea from invention to innovation might not be a huge change, an enormous investment, or a massive restructuring. It could be as simple as adding some social concepts and new ways of managing and measuring success into the existing structure.

Laws of Innovation
What can the C-suite learn about innovation through the context of history? Writing for Forbes, John Greathouse recounts lessons learned by Steven Johnson's PBS series and accompanying book, "How We Got to Now." He gives an example of innovation spawning unintended uses:
Numerous innovations were ultimately utilized in ways difficult to predict. Example: Edison thought the phonograph would electronically deliver mail as spoken "letters" while Bell intended for the phone to play remote, live music.
By understanding and acting on the laws of innovation, such as "innovations spawn unintended uses," "innovations are networks of ideas," and "innovations evolve from industrial to consumer uses," business success can appear effortless.
@IVinvents shares IP and tech innovation news every week. Follow along and let us know what you've been reading, too.