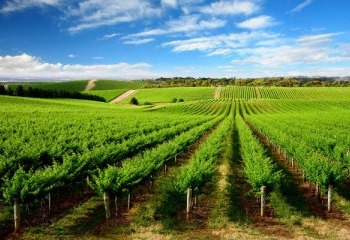 Insights
Reinventing Irrigation
March 5, 2014
Surely irrigation technology is among the original "killer apps," building entire civilizations upon its technical advances. But the increasing scarcity or changes to our water resources requires new thinking about technology that is thousands of years old.
Intellectual Ventures is now working with an Australian company, Irrigation & Water Technologies (IWT), where water conservation is among the country's top national priorities.
IWT creates underground irrigation solutions that use water up to 60% more efficiently than traditional systems. Based on more than a decade of research, IWT's irrigation technology dispenses water across a membrane for an even and efficient distribution of water to the roots of plants. This system precisely controls soil moisture for a significant increase in crop yield while also reducing the amount of water, fertilizer, and herbicide needed.
This latest collaboration with IWT further demonstrates the broad spectrum of innovation that IV's Invention Development Fund (IDF) is pursuing. In 2013, IDF began projects in optics, dairy feed, environmentally-responsible packaging, and photonics. IDF's invention network of more than 4,000 scientists and inventors worldwide and their multidisciplinary team of business experts allow them to partner with companies across a wide range of industries.
Through this partnership, Intellectual Ventures will help IWT expand their success in Australia, introduce their technology to new markets worldwide, and help IWT develop complementary innovations to further promote their efficient and environmentally sustainable irrigation technology.
Invention and innovation is not limited to high-tech corporations, IDF is assisting companies around the world in finding new avenues of innovation and helping them to maximize their global reach.