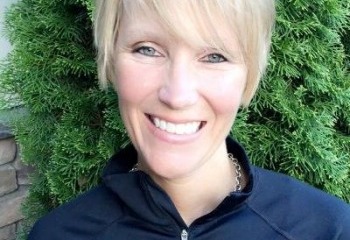 Insights
Staff Spotlight: Danielle Quint, Principal Enterprise Business Analyst
June 9, 2016
When your job depends on creating solutions to complex problems, enjoying those challenges is a welcomed attribute. Luckily, Danielle Quint doesn't just enjoy challenges, she relishes them. As a Principal Enterprise Business Analyst for Intellectual Ventures, Danielle works tirelessly to improve critical systems to meet the ever-changing needs of the business.
What was your path to IV?
I have an analyst background and previously worked at a large financial institution. I wanted to continue analyst work but was ready to grow my career as well so when the opportunity to come to IV was presented, I jumped at the chance. With my skills and passion for problem solving I felt like it was a great match. I've been here now for the past six years.
Can you talk a bit about what you do?
I serve many different functions from a business and technology perspective. First, I listen and get a deep understanding of what the business is trying to accomplish. From there, I work closely with my technology partners to define a solution that fulfills the need while ensuring it aligns with the strategic vision. In order to find the right solutions it's essential to tackle the issue as a team, collaboration is vital. Working as a liaison between the business and technology often necessitates wearing many hats. To bridge that gap, I often find myself working at both the strategic and tactical levels that are crucial to successful execution.
What inspires you at work?
As a determined and motivated individual, I've found that a challenging environment keeps me engaged and driven. If I'm presented with a problem, I'm going to try and solve it. IV has such a unique work environment with people throughout the organization pushing boundaries and doing new things. As a result, there's no shortage on challenges or problems that need solving. Each day presents a new opportunity for a novel solution, and I'm the type of person who thrives in that type of environment.
Coming into IV, I had almost no knowledge in intellectual property (IP), let alone the invention marketplace. My new role was an opportunity to learn about IP as well as the processes associated with our business models that support the invention marketplace. I have had the opportunity to work with individuals throughout the company, from IT, to acquisitions, licensing, engineers, attorneys, and in-between. That exposure creates many learning opportunities, and I find that inspiring.
Can you talk about a highlight project you've worked on?
Due to the nature of our business, things move incredibly fast. We're constantly looking for ways to improve the way we operate, meaning the tools and processes that make sense today may not in the next few months. I've been involved in a couple of projects where we've transformed the tools we've had in place to align to the change in business needs. The projects are definitely interesting because we're trying to evolve at the speed of business. We're tackling a lot of different problems which once finished, will positively impact the way many of our business units operate.