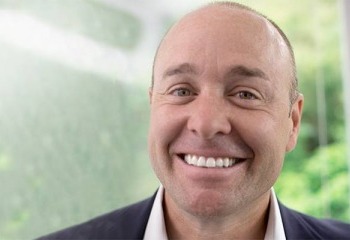 Insights
Staff Spotlight: IV Patent Acquisitions
July 9, 2014
To help explain how we have developed such a diverse patent portfolio, we asked Troy Niehaus, director of acquisitions at IV, how a 22-year career as an officer in the U.S. Air Force and a decade of coaching baseball and softball has helped shape his search across a huge range of technologies to find and purchase the next-generation of inventions for IV customers.
How did you find your way to Intellectual Ventures?
My journey to IV has been unique. I spent time in the military when I was younger and eventually left in order to enter the world of sales. For about 12 years, I managed sales and business development for a variety of companies, and also ran a company for a period of time.
Eventually, I became focused on IP, which then led me to patents. If you are in the world of patents, IV is going to be on your radar, and I became very interested. In general, I wanted to be working at IV because it was a mixture of taking on different challenges, new business opportunities, and being actively involved in the patent and IP space.
At IV, my main role is to develop and maintain relationships with companies who might be interested in selling patents. I have the opportunity to talk with a wide span of people in a variety of different markets, which I find very interesting.
What's the most interesting project you've worked on at IV?
The most interesting project I have worked on is a patent acquisition deal with a startup company. It's rare for startups to sell their IP. However, through a relationship with IV, this startup is able to capitalize on their existing inventions to continue inventing. This project has been exciting because of the potential of an ongoing relationship that could greatly benefit this startup.
How do you explain IV to people outside of the company?
I typically say that IV is like a venture capital firm, but rather than investing in companies, we invest in patents. We buy, license, and sell patents. Additionally, we are creating a marketplace for invention where we are able to acquire technologies and give capital to inventors so they can continue developing their ideas. We are able to license these patents and technologies to major corporations who need invention rights. IV facilitates the marketplace for invention.
Do you ever think about the impact that you're making on future technologies?
It is one of the main things I love about my job. You never know what we might buy that could be extremely valuable for the company and the next big thing on the market. A lot of my job is evaluating all types of technology so we can see what might support building this marketplace for invention. Whether we are acquiring and licensing, or partnering with another business unit, the opportunities for invention are unlimited.
Learn more about the people that make IV so unique, or how you can sell your patents to IV here.