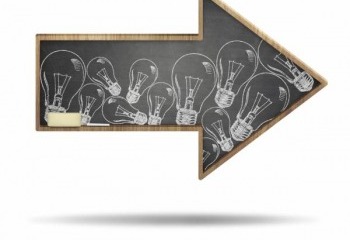 Insights
Study Shows Patents Critical to Start-ups' Success
March 8, 2016
Throughout much of the history of our patent system, economists agreed that patents fueled innovation. And yet, over the past few years, proponents of patent reform have sought to call into question the value of the fundamental structure underpinning intellectual property. Now, a new study published as a part of the U.S. Patent and Trademark Office (USPTO)'s working paper series offers quantitative evidence of the undeniable benefits of patents for start-ups.
After examining the impact of patents on the success of start-ups, the three authors of the study found that patents can be vital for start-ups across a broad range of metrics:
JOBS: An approved patent increases a start-up's employment growth by an average of 36 percent over five years.
INNOVATION: Once a patent seeker, always a patent seeker; firms with an approved first patent continue to innovate, receiving many subsequent patents of higher quality relative to other firms.
FUNDING: Firms with approved patents are far more likely to receive critical venture capital support.
GROWTH: Patents more than double the probability that a start-up will eventually be listed on the stock exchange.
Most people recognize the importance of having motivation, initiative, flexibility, determination and dedication as important characteristics that assist the successful entrepreneurial start-up. This study illustrates how patents – and a firm's ability to secure them in a timely manner – also play a critical role in whether a start-up succeeds. Furthermore, the study demonstrated that the newest entrepreneurs benefit most from securing intellectual property. The authors found that patents increased investors' confidence (and likelihood to invest) in these companies, making the ventures more likely to thrive.
Since patents help start-ups create jobs, grow their sales, innovate and eventually succeed, what can we do within our patent system to promote that kind of growth? The study's authors find real opportunities for improvement in how we handle patents – in particular, they demonstrated that processing delays at the USPTO can have a significant negative impact on companies.
A first step to ensuring the USPTO is able to grant patents without undue delay is – as highlighted by Washington Senator Maria Cantwell in a recent congressional hearing in Washington D.C. – to end the practice of fee diversion and ensure the USPTO keeps all the money it collects from users of the patent system. All those in favor of a strong patent system that supports companies, big and small, should stand behind the efforts of Senator Cantwell and the other members of Congress who are working to provide the USPTO the resources it needs to accomplish its mission.