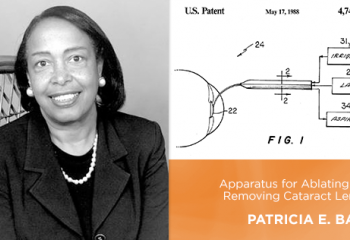 Insights
The Hallowed Ground of African American Invention II
February 23, 2016
Building on this theme, Intellectual Ventures highlights the landmarks and places where African American inventors changed the American way of life for the better. The first part of this series took us on an innovation journey to the cities of Chicago, New Orleans and New York City. In Part II, Intellectual Ventures puts the spotlight on three more:
Annapolis, Maryland – Benjamin Bradley, who while working in a printing office as a slave used scrap he had found to develop a steam engine for a war ship. Unable to patent his work since he was a slave, he sold it and with the proceeds purchased his freedom.
See also The Harriet Tubman Underground Railroad monument celebrating the life of the most famous Underground Railroad conductor who repeatedly risked her life to safely navigate nearly 70 individuals to freedom from the slave holding U.S. states in the South.
Kansas City, Missouri – David Crosthwait was an expert on heating, ventilation, and air conditioning; in fact, he designed the heating system for Radio City Music Hall in New York. During his lifetime he received some 40 U.S. patents relating to HVAC system
See also the Carver National Monument dedicated to the memory of George Washington Carver, the world famous African American chemist who made innovative breakthroughs with his agricultural inventions.
Los Angeles, California – Patricia Bath became the first African American female ophthalmologist to receive a medical patent for her invention of the Laserphaco Probe – a device that provides a more precise treatment of cataracts that is less painful.
See also the Biddy Mason memorial in downtown L.A. celebrating the life of Biddy Mason, an African American who, among her many accomplishments, delivered hundreds of babies as a midwife and organized the First African Methodist Episcopal Church in L.A.
For more stories of groundbreaking African American inventors, see Part I of this series and check out our previous post highlighting the amazing contributions of men and women who have dedicated their lives to improving society.