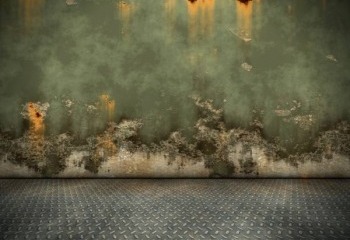 Insights
The Next Generation of Terrorism
September 24, 2013
Nathan Myhrvold, the CEO and founder of Intellectual Ventures, is generating buzz again in Washington – but this time, it's not about patents.
Over the past few weeks, Nathan has been sharing his call-to-action about "strategic terrorism" with government officials and journalists.
His message: just as technology has lowered the cost of almost every everything, it has lowered the "cost of lethality" to the point that very small groups can unleash weapons of mass destruction.
Worse yet, he argues, neither the U.S. government, nor any other government, is as prepared as it could be.
You can read Nathan's 33-page paper at Lawfare, an influential blog on legal and national security issues. It is also linked on the homepage of his personal website. NPR aired a story about his warnings on September 11, and the Washington Post published his op-ed last week.
And as Foreign Policy notes, policymakers are paying attention.
"It has been discussed in military and intelligence circles … Members of Congress and their staffs have reviewed Myhrvold's findings. Chances are that if you ask a national security expert, he either has read the paper or will tell you he plans to right away."

Nathan argues that the entire security equation has changed, and that non-state groups can now be more dangerous than nuclear-armed super-powers.
"Today, tremendously lethal technology is available on the cheap," he warned with characteristic bluntness. "Anyone—even a stateless group—can have the deadliest weapons on Earth."
Nathan cites a slew of examples, from stolen nuclear weapons and homemade sarin gas. But he is particularly worried about biological weapons, such as deadly smallpox that could infect tens or hundreds of thousands of people at a time.
"A small team of people with the necessary technical training and some cheap equipment can create weapons far more terrible than any nuclear bomb,'' he warned.
In the paper, Nathan contends there are ways to prepare. He says the government needs to invest far more money in the underlying science of weapons, revamp intelligence-gathering and re-think military strategy in a host of ways. The key, he says, is to look less at the "rear-view mirror" and more at what's in front of the windshield.