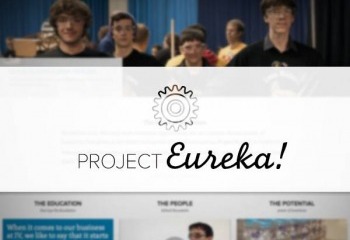 Insights
The People Behind the Patents
May 1, 2013
Earlier this week, we shed new light on just how much C-suite executives value patents as a source of innovation that should be protected. The fact that these views exist at the highest levels of companies is a testament to the growth of the invention marketplace. It's important to remember, though, that the longevity of this market also hinges on another group—inventors. After all, a patent is more than just a legal document or a strategic business asset. It represents the hard work and ingenuity of actual inventors.
As a company built on invention, we take special pride in supporting fellow inventors not only as a part of our core business, but also through our various humanitarian and philanthropic activities. We support STEM education organizations that provide the building blocks for modern invention, we share our knowledge and expertise with aspiring inventors, and we lead by example by demonstrating the tremendous potential of inventions to solve problems. In honor of National Inventors Month in the U.S., we're giving these efforts a new platform and focus under what we call Project Eureka!.
Project Eureka! is IV's commitment to encouraging future generations of inventors. From the middle school student interested in science to the aspiring garage inventor, we hope the stories and information shared via Project Eureka! will give them the knowledge and inspiration to pursue their own "Eureka!" moment. This effort is just underway, but you can follow its progress at eureka.intven.com as we put a spotlight on the education, people, and potential that spark invention.
Moving forward, Project Eureka! will serve as a platform for us to explore ways beyond our normal business operations to encourage a vibrant inventor community for generations to come. Our focus remains on delivering value to our customers and returning a profit for our investors, but we can't do that without inventors. From eureka to asset to economic value, Intellectual Ventures is committed to supporting the entire invention marketplace.