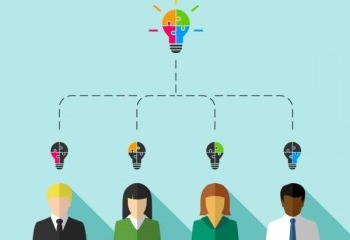 Insights
The U.S. May Lead the World in Invention, but There's More We Need to Do
September 29, 2016
Decades of research demonstrate that diversity is a key driving force for innovation, fostering creativity and creating an environment where "outside the box" ideas can be heard. Yet, statistics show a harsh reality of missed opportunity: diversity in invention is seriously lacking for both women and minorities, today and throughout history.
A recent report from the Institute for Women's Policy Research found that more than 81 percent of patents include no women inventors. Unless real changes happen soon, it will likely take until 2092 for women inventors to reach gender equity in patenting. The report also found that women are particularly marginalized in patent-intensive STEM fields, where they were awarded only 20 percent of computer science degrees and 19 percent of engineering degrees in 2010.
Unfortunately, the industry's lack of representation does not end with women. The Information, Technology and Innovation Foundation found that minorities make up a mere 8 percent of U.S.-born innovators. African Americans, despite comprising 13 percent of the native-born population, represent just half a percent of U.S.-born innovators.
As a global inventions company, we're no stranger to these challenges—and we actively do what we can to encourage women and minorities to pursue STEM-intensive fields and achieve their invention goals. Our president and COO Adriane Brown speaks regularly on the topic, and our community relations program supports organizations like Expanding Your Horizons that encourage early interest in technology.
In a field like invention—one that lives and breathes visionary ideas and brave-thinking—diversity is not only important but vital. The enduring value of the following inventors shows just how much we gain when we add these voices to the world of innovation.
Grace Hopper
Grace Hopper invented the earliest computer compiler and was a leader in programming the first computers. Hopper was the first woman to be made Distinguished Fellow at the British Computer Society. She was also awarded the first ever Computer Science Man-of-the-Year Award (did you catch that it was the MAN-of-the-year award and Hopper won it before any men ever did?)
Charles Drew
Charles Drew was an African American physician and medical researcher whose contributions improved the process of blood transfusion. Drew invented a way to process and preserve blood plasma, improving the efficiency of blood banks and saving thousands of lives during World War II. Drew also bravely spoke out against the practice of separating blood from donors of different races during the war.
Ida Henrietta Hyde
Henrietta Hyde was an American physiologist who invented the microelectrode for stimulating single cells, a breakthrough in neurophysiology. Hyde was a pioneering woman in her field: she was the first woman admitted to the American Physiological Society and the first woman ever allowed to do research at Harvard Medical School.
At Intellectual Ventures, we feel it is imperative for our industry to support diversity initiatives moving forward. Follow our Insights blog to learn about our related community relations programming and more.