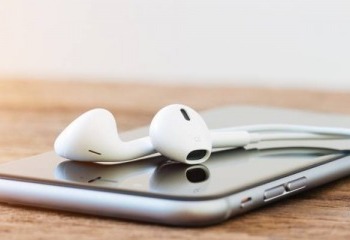 Insights
Top Invention Podcasts to Listen to in 2017
January 4, 2017
At IV, we recognize the immense value of listening. The act of listening allows us to expand our knowledge, develop new ideas and learn from others. So as you charge into 2017 full-speed ahead, take some time to listen to our top picks of invention and science podcasts and learn from some of the best and brightest minds in the New Year.
Award-winning author Stephen Dubner and distinguished University of Chicago Economics Professor Steven Levitt first wrote their best-selling book Freakonomics back in 2005, spawning several other books, a blog and radio show. Tune into this weekly podcast, hosted by Dubner, as he explores socioeconomic issues and ever-changing innovations with guests, including Nobel laureates, social scientists and entrepreneurs.
Life can get busy, but this podcast from Scientific American is sure to fit into even the most hectic schedule. This one-minute podcast offers a daily dose of recent news on all things science and technology, from research on how dogs use fluid dynamics to smell better, to studies on how the public feels about using self-driving cars. Much like our monthly posts about recent must-read news stories, this podcast will help you stay informed.
Innovation doesn't always come easy. This podcast shows the long journey to invention through stories about how the greatest ideas of our time came to be. Engines of Our Ingenuity focuses not only on the value of success stories, but spectacular failures as well. As Nathan Myhrvold said in his commencement speech to the UCLA class of 2015, "The measure of a person is not whether you fail or not – because you're gonna – the measure of a person is in what you do after that."
This podcast, with host and renowned astrophysicist Neil deGrasse Tyson, will help you bridge the gap between pop culture and science. Discussing all things space, Tyson is joined each week by comedians, celebrities and other guests as he dives into everything from space travel, to the Big Bang to extra-terrestrial life.
For the past 25 years, host Ira Flatow has been making science fun during his weekly podcast through educational stories about science and technology. With guests including Jane Goodall and Elon Musk, you're sure to find new discoveries and inventions that inspire you. Be sure to check out some of the archived episodes too, including this 1993 episode discussing the future of the internet.