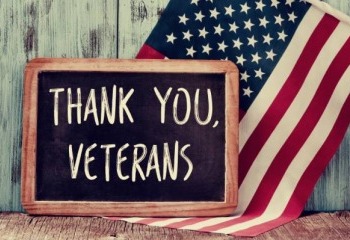 Insights
Veteran Inventors: Protecting and Advancing Society
November 10, 2015
Veterans Day is a celebration to honor the men and women who have sacrificed – or currently sacrifice – so much for our protection. But protection isn't their only specialty. As it turns out, quite a few American veterans were extraordinary inventors who developed novel technologies and greatly advanced society. For this Veterans Day, we're highlighting some of history's greatest veteran inventors and their world-changing contributions.
John Goodenough and the Lithium-Ion Battery
Many have never heard of WWII meteorologist turned inventor John Goodenough, but modern society would look very different without him. Cell phones, laptops, digital cameras and so much more depend on rechargeable lithium-ion batteries. But when the batteries were first created, they had a tendency to explode. John Goodenough changed that. He and his team researched various chemical compounds and eventually found a stable combination known as cobalt oxide, which ultimately led to the cobalt-oxide cathode, the crucial component of today's lithium-ion batteries. This discovery transformed numerous electronics, making it another example of the evolution of invention.
Sgt. Gary Walters and the Prosthesis Cooling System
After losing his leg from an exploded IED, U.S. Army Sgt. Gary Walters found that the limb-to-socket interface of his prosthetic limb often became hot, sweaty, and very uncomfortable. So Walters, along with eight others, created Leto Solutions and discovered a remedy: the Alquiloix™ Prosthesis Cooling System, which keeps the interface cool, dry and, comfortable. With so much utility, Walters built upon the legacy of inventors who create useful inventions for society's benefit.
Laurens Hammond and the Hammond Organ
Laurens Hammond, a World War I veteran, made quite his mark on popular culture with the aptly named Hammond electric organ. Manufactured in 1935 (and still in use today), this novel invention was seen as a stellar alternative to more expensive wind-driven pipe organs. When Jimmy Smith, the legendary jazz musician, hit the charts with the Hammond organ as his instrument, it became a cultural icon. But the organ isn't the only thing that Hammond is known for. He also invented the Hammond electric clock and held 110 patents when he died in 1973.
Want to learn more about other impressive inventors? Check out our Behind the Breakthrough Series to hear what some of them have to say.