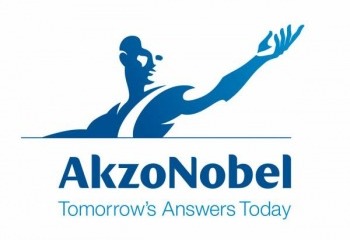 Insights
World's Biggest Paints and Coatings Company Works With IV to Source New Inventions
May 16, 2012
Today we announced that we have entered into a joint agreement with Akzo Nobel N.V. (AkzoNobel) to develop new technologies for the paints and coatings industry. Based in the Netherlands, AkzoNobel is the world's largest specialty paints and coatings company, and a major producer of specialty chemicals. IV will utilize its global network of more than 3,000 inventors to invent new technologies on behalf of AkzoNobel, potentially leading to commercialization in new and existing products.
Through this collaboration, AkzoNobel has aready selected an invention for further development created by a Seattle-based materials science company called Seattle Polymer. Dr. Gregory Phelan of Seattle Polymer stated: "As a member of the Intellectual Ventures Inventor Network, IV is able to present us with technical problems that both match our areas of expertise and could be commercially viable if solved. In the case of AkzoNobel, IV approached us with a technical problem and members of our staff were able to invent a technology that solved that problem."
In addition to Seattle Polymer, IV's inventor network has enrolled thousands of inventors from many countries around the world including Australia, Canada, China, India, Israel, Japan, New Zealand, Singapore, South Korea and the United States. By working with IV, companies like AkzoNobel can quickly access this global network to source inventions that solve technical and business problems. Since its creation in 2007, this program has produced more than 10,000 inventions, some of which we continue to invest in for further development.
In the case of AkzoNobel, IV identified an important technical problem with commercial potential, located inventors around the world who were qualified to work on solutions to this problem, and presented the best resulting inventions to AkzoNobel. AkzoNobel then reviewed these inventions and have selected the first of what we hope will be a number of inventions that they can further develop and ultimately commercialize.
Our collaboration with AkzoNobel is not the first such relationship for IV. Last summer, we announced a multi-faceted collaboration with a leading LCD panel maker from Taiwan, Chunghwa Picture Tubes, Ltd. (CPT), which included the option to source new inventions from IV's global inventor network. We look forward to more such invention development collaborations as well as to long and fruitful relationships with AkzoNobel, CPT, and all of our customers around the world.