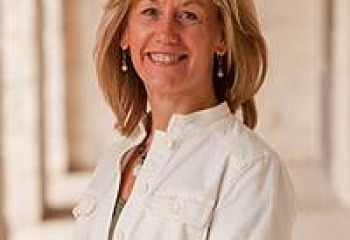 Insights
Inventor Spotlight: Rebecca Taylor, Inventor and Data Translation Expert
July 11, 2011
Whether we're sending emails or video files, we expect our devices to process data rapidly in this fast-paced world. Rebecca Taylor, the focus of this month's Inventor Spotlight, has invented ways to make that possible. Rebecca is an inventor and communications protocol expert who believes connecting mobile and embedded devices is the ultimate "Tower of Babel problem" in our modern world. We have so many electronic devices that need to "talk" to each other to transmit data, but they all speak different languages. Rebecca's patents focus on streamlining communication between devices so they can transfer information faster.
Selling her patents to Intellectual Ventures enabled Rebecca to fund her son's college education and also her own graduate studies in public policy. She's currently a senior adviser for innovation and entrepreneurship in the U.S. Department of State's Office of the Science & Technology Adviser to the Secretary.
Read more about Rebecca, her inventions, and how she found Intellectual Ventures.