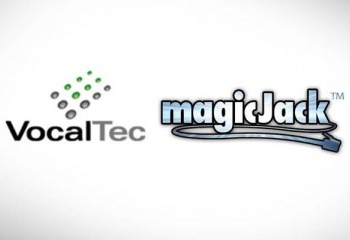 Insights
magicJack VocalTec Becomes IV's latest customer
July 30, 2012
Today marks another milestone in a long relationship between Intellectual ventures and magicJack VocalTec. In 2008, VocalTec (prior to its merger with magicJack) sold a number of patents to an Intellectual Ventures company. Today, we've signed a licensing agreement and sold one of those original patents back to magicJack VocalTec.
The agreement provides magicJack VocalTec with access to segments of IV's growing portfolio of nearly 40,000 patent assets. magicJack Vocaltec also becomes a member of IV's IP-for-Defense (IPFD) program to help minimize risk of future litigation and maintain its focus on innovation.
"We aim to work with innovative companies like magicJack VocalTec as part of IV's program to help small- and medium-sized businesses access IP to meet their invention needs," said Kenneth Lustig, vice president of Global Licensing at Intellectual Ventures. "This agreement builds upon an already successful relationship with magicJack VocalTec and Dan Borislow, an early inventor in the VOIP space, and both companies are well positioned in this rapidly growing industry."
Read the press release for more details.