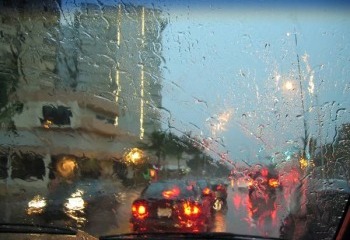 Insights
Women's History Month: Top 5 Favorite Inventions by Women
March 24, 2016
Women have contributed much to invention and innovation throughout history, creating essential and lifesaving products like Kevlar, medical syringes, and numerous lifesaving drugs – not to mention advancements in engineering, computer science, space travel and so much more. In recognition of Women's History Month, we're taking a moment to recognize five women whose inventions have improved our every day lives in conveniently significant ways.
Josephine Cochrane – Dishwasher
Even with a dishwasher, dirty dishes seem to pile up faster than reason permits. Roughly 88% of all new homes built in the US have a dishwasher (allianceforwaterefficiency.org), so most American's seem to really appreciate Josephine's time saving contribution to their daily chores.
Mary Anderson – Windshield Wipers
For us Seattleites, Mary's invention comes in very handy during the 155 days of average rainfall we have per year.
Rose Totino – Frozen Pizza
From standard cheese and pepperoni to fancy Mediterranean with artichoke hearts, frozen pizza has become a huge industry. More than 700 million frozen pizzas are sold each year, with annual sales topping 2 billion (AIB International), I think we can all agree that Rose's invention has been a great success.
Melitta Bentz – Drip Coffee Filter
Anyone who is a coffee drinker can tell you how unpleasant it is to get to the end of a coffee only to gulp down the grind filled dregs at the bottom of the cup. This experience is a rarity because for millions of people every morning, their coffee is filtered through a cone of paper that Melitta invented, which prevents the bitter grounds ending in your cup.
Florence Parpart – Refrigerator
Without Florence's invention we would have to go back to a time where daily house deliveries of ice we needed to "power" the refrigerator. Either that, or do without most of your favorite foods.
The inventions listed above are just a few of our favorites. Which women inventors make your list? Let us know on Twitter and Facebook.